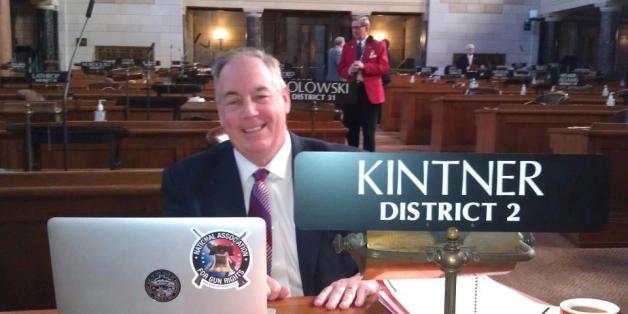 A Nebraska state senator on the losing side of the state's recent death penalty repeal shared a graphic image of a woman's mutilated corpse on Facebook Wednesday to argue in favor of restoring capital punishment.
State Sen. Bill Kinter (R), who last week was among 19 lawmakers who lost a vote to override Gov. Pete Ricketts' (R) veto of a bill repealing Nebraska's death penalty, acknowledged he didn't know the origin of the picture.
Kinter posted a tweet from an account called Pegida Ireland that contained an image of a mutilated, bloody and beheaded woman. "Pegida" stands for Patriotic Europeans against the Islamisation of the West, according to The Guardian.
Click to view the senator's Facebook post (Warning: The image is graphic)
"According to the Nebraska Legislature the thugs that did this should just be locked away and well fed for the next 50 years of the lives. Anyone think the Legislature is thinking clearly?" Kinter wrote.
The post remained up for 13 hours before Kinter edited it to add, "Now I do not know if this is real or a doctored photo, but the point is if it happened for whatever reason in Nebraska, we do not have a death penalty to deal with it."
The image is watermarked with BestGore.com, a site that hosts images of violence, pornography (and violent pornography) as well as images of deaths and suicides.
Kinter did not immediately respond to The Huffington Post's request for comment. He told the Lincoln Journal Star Wednesday, "Is it a little graphic? Yeah, I think so. But a murder's a murder. I think it speaks for itself."
A pro-death penalty group this week filed documents calling for a referendum that would allow Nebraska voters to decide whether to reinstate the death penalty.
BEFORE YOU GO
PHOTO GALLERY
Capital Punishment Methods Through History