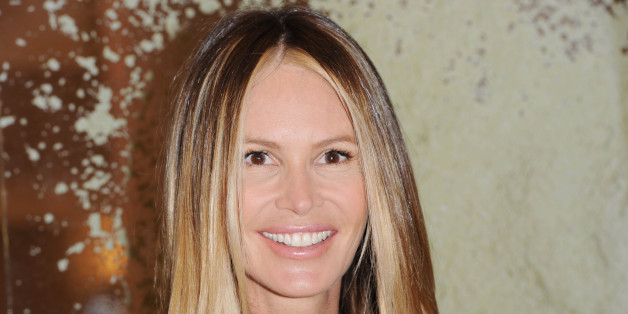 She's long been considered one of the most beautiful women in the world, but Elle Macpherson says her confidence nowadays has little to do with looks.
"There's one thing being 20 and gorgeous with legs up to your armpits and beautiful tight skin, and there's another thing to be 51," the supermodel said in an interview with Australia's Sunrise talk show. "Finally you get to the stage and say, 'I have been known to be one of the most beautiful women in the world and felt really not confident and sure of myself'."
Dubbed "the body" for her enviously toned figure, Macpherson says confidence and beauty come from within. "As I've matured, what I've realized is that it doesn't really matter what I look like, the most important thing is, 'how do I feel?'"
Since turning 50, she's learned to take better care of her body. It's this holistic approach to aging which inspired her to create her own wellness brand, WelleCo, which sells "Super Elixir," a powder supplement she says is an anti-aging treatment that's "cheaper than a face cream." Besides her diet, she also does a variety of exercises including swimming, yoga and hiking to keep "the body" in shape.
"Now that I am 50, health and wellness [are] hugely valuable," Macpherson said in an interview with Yahoo! Beauty last year. I see so many people my age who are not well, so I value it."
Beautiful, both inside and out.
BEFORE YOU GO
PHOTO GALLERY
30 Post 50 Women Who Inspire Us