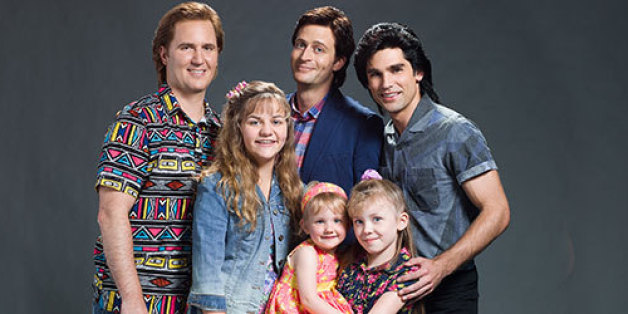 2015* is apparently the year network executives decided we desperately needed more "Full House" in our lives.
Fans are getting excited about the Netflix reboot series "Fuller House" that will feature the majority of the original cast (Mary-Kate and Ashley Olsen are not participating, but who knows? Maybe the show will have Michelle Tanner living off the grid or something as an explanation for her absence) and will follow D.J.Tanner, who is now a widow with three kids.
Because it's not enough for viewers to see what the Tanner family is up to 20 years after the show ended, Lifetime is bringing audiences "The Unauthorized 'Full House' Story," and our only hope is that its as gloriously unwatchable as last year's "Unauthorized 'Saved by the Bell' Story."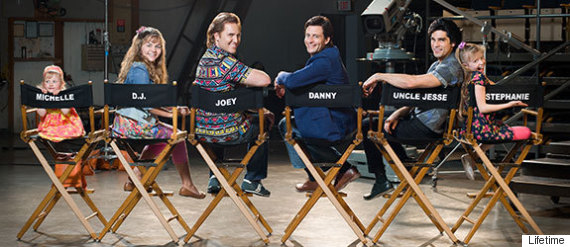 While the "Saved by the Bell" movie was based on former cast member Dustin Diamond's laughably scandalous memoir Behind the Bell, it's less clear why there's a need for an unauthorized look at the cast of one America's favorite TV families. We already know Bob Saget likes to tell dirty jokes. Would the dirt uncovered by this movie provoke Michelle into saying, "You're in big trouble, mister"? Seems doubtful.
So what is the "The Unauthorized 'Full House' Story" about? "From its start as an unassuming family comedy in 1987 to its eventual wildly popular 192-episode run, the film centers on the rise of the cast of one of America's most beloved family sitcoms," according to a press release from Lifetime.
Riveting.
The network also announced the cast of the made-for-TV movie, which includes Garrett Brawith as Bob Saget, Justin Mader as Dave Coulier, Justin Gaston as John Stamos, and Stephanie Bennett as Lori Loughlin. Meanwhile, Shelby Armstrong and Brittney Wilson will play the younger and older versions of Candace Cameron, Dakota Guppy and Jordyn Olson will play Jodie Sweetin at various ages, Aislyn Watson and Jaime Schneider will both play Kimmy Gibbler, and three sets of twins will portray Mary-Kate and Ashley Olsen as they age through the series: Blaise and Kinslea Todd, Calla and Tyla Jones and Kylie and Jordan Armstrong will tackle the role of the show's breakout star.
They look nothing like the original cast.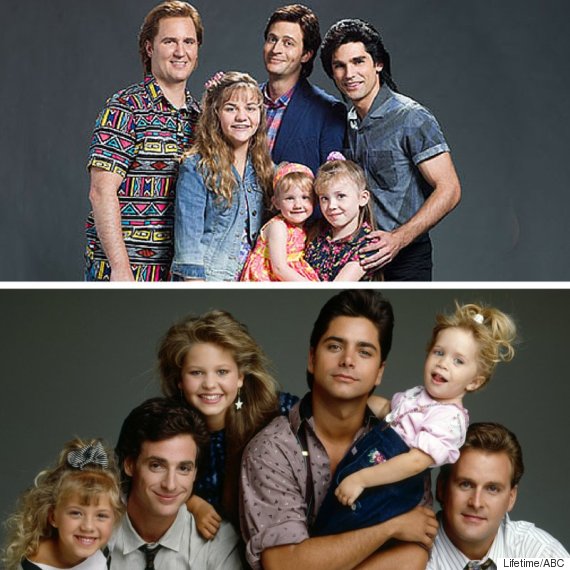 (Top photo: Lifetime's cast, bottom photo ABC's "Full House" cast)
We can't wait.
"The Unauthorized 'Full House' Story" airs Aug. 22 at 8 p.m. on Lifetime.
*"Fuller House" won't actually air until 2016, but with all the news surrounding the series reboot, the cast has come back into our lives in full force
BEFORE YOU GO
PHOTO GALLERY
"Full House" Vintage Fashion