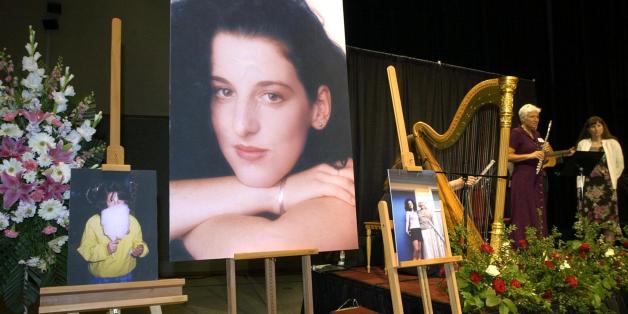 A judge in Washington, D.C., has granted a new trial to the man convicted of killing 24-year-old Chandra Levy, the government intern whose 2001 disappearance and death grabbed national headlines for years, in part because of an affair with a married California congressman.
D.C. Superior Court Judge Gerald I. Fisher presided over the 2010 trial in which Ingmar Guandique, a 34-year-old undocumented immigrant from El Salvador, was convicted of having killed Levy in 2001 and was sentenced to 60 years in prison.
"Unless there is something else to be said, I would grant the motion for a new trial," Fisher said in a Thursday hearing, The Washington Post reports.
Prosecutors stood by the verdict, but said they would not oppose a retrial.
Guandique's attorneys have been building a case for a new trial for more than a year. Attorneys have argued Guandique was convicted in his 2010 trial on the false or misleading testimony of a jailhouse snitch who said Guandique confessed to killing Levy in order to curry favor with prosecutors.
Levy's mother, Susan Levy, told the Associated Press earlier this year she always questioned whether Guandique was her daughter's killer, but noted her husband is "100 percent" convinced prosecutors got the right man. Levy told the AP that while she wants justice served and the right person convicted, there's only so much a new trial will do.
"It's not going to make a difference for me, because my daughter's dead," Susan Levy said.
Chandra Levy was an intern with the Federal Bureau of Prisons when she went missing in May 2001 while jogging in Washington's Rock Creek Park. Her family was expecting her to fly home to California for graduation from her master's program at the University of Southern California, and called D.C. authorities when they had not heard from her in days.
Levy's remains were found a year later. During her disappearance and the eight years her murder remained a cold case, much of the media scrutiny focused on Democratic Rep. Gary Condit. Investigators revealed the California representative was having an affair with Levy, his former intern, according to NPR.
Condit initially denied the affair with Levy and was ultimately ruled out as a suspect. The married congressman's affair derailed his 30-year political career, and he ultimately lost his House seat in 2002 in what had been considered an easy re-election.
BEFORE YOU GO
PHOTO GALLERY
Chandra Levy Murder