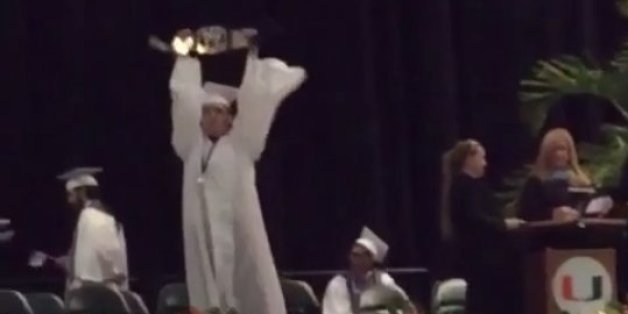 Watch and cheer as this University of Miami student opens up a can of whoop ass on a fellow graduate.
We're inclined to say that a "Rock Bottom" would be more appropriate than a "Stone Cold Stunner," this being the alma mater of Dwayne "The Rock" Johnson, but the championship belt is still a nice touch.
And for those of you keep score at home, go ahead and check off the "Does something goofy walking across the stage" box the HuffPost Commencement Bingo Card.
Congrats!
H/T Me in middle school.