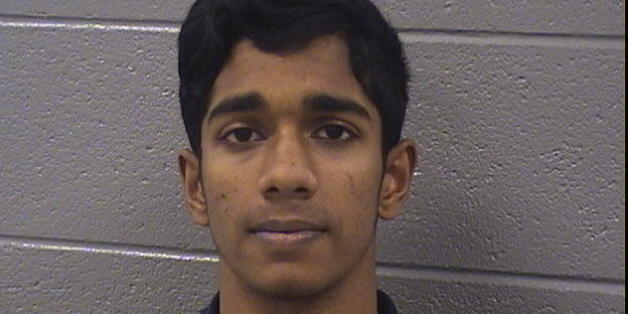 A former University of Illinois at Chicago student who was cleared on sexual assault charges in March is facing new charges related to the original case.
Mohammad Hossain was accused of assaulting a 19-year-old fellow student in his dorm room on Feb. 21 while reenacting scenes from "50 Shades of Grey." Cook County Judge Peggy Chiampas threw out the first case against Hossain, also 19, due to lack of evidence.
Hossain was back in court Tuesday to face new charges, after prosecutors found evidence that he shared photos of the incident with friends on Facebook, according to the Chicago Sun-Times. Authorities found the photos after a search warrant on Hossain's Facebook page returned. The Guardian reports that Hossain faces felony charges in the case of the photos, which Assistant State's Attorney Lorraine Scaduto said were taken without the teen's consent.
In the initial case prosecutors said Hossain stripped the woman, before binding and gagging her. He then told her, "I want to see you resist" before hitting her with a belt. The woman alleges that Hossain then raped her.
"I was saying, 'No, stop,' shaking my head from side to side," the woman testified in court, according to the Chicago Tribune.
Hossain's defense argued that the two were "role-playing the movie."
At the time UIC students expressed shock about the case. "It's crazy that he would allow a movie to make him do something like that or even make him think that it's OK to do something like that to another person," UIC student Monet Felton told WGN.
Hossain's bail has been set at $10,000.