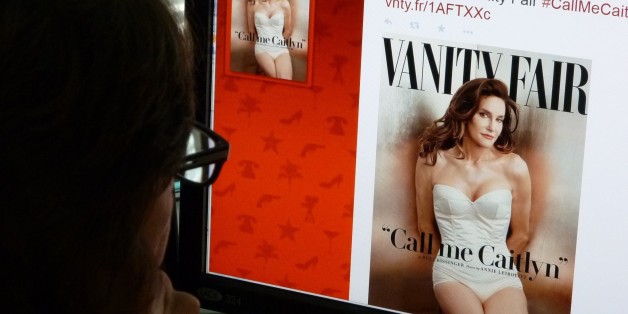 Esther Jenner opens up about the experience of meeting her daughter, Caitlyn Jenner, for the first time in a new interview.
The 89-year-old told People magazine that "it was a wonderful day" for both mother and daughter, noting, "It takes so much courage to do what she's doing."
"I love her, and she's happy," she added. "That's all that matters."
Still, she admitted that adapting to the news has been an ongoing process: "It's going to take some time, but I will adjust."
It's been a whirlwind week for Caitlyn Jenner, 65, who revealed herself in a stunning Vanity Fair cover story, featuring photographs by Annie Leibowitz, on Monday.
In an extended version of the interview, she opened up about her mother's reaction, telling Vanity Fair's Buzz Bissinger:
"We had a conversation the other day, we were talking about a lot of things, and, you know, she goes, 'You know what, I think I can have a better relationship with Caitlyn than I can with Bruce,' because we've always had a little tension in our relationship throughout the years. [...] And so when she ends the conversation, she goes, 'O.K., good-bye, Caitlyn.' It was very funny, very cute.
She'll delve deeper into her journey in an eight-part docuseries, "I Am Cait," which will air this July on E!.
BEFORE YOU GO
PHOTO GALLERY
Iconic Transgender Moments