On the eve of the Women's World Cup, David Beckham posted a photo of his daughter Harper, 3, kicking the ball in front of a goal. We can only assume she will learn to bend it like dad, who seems to have high hopes for his little braided footballer.
"Mia Hamm eat your heart out," he wrote in reference to the former U.S. soccer star.


At a 92nd Street Y appearance Wednesday in New York, Harper's mom, Victoria Beckham, mentioned that her daughter has taken to the sport.
"Harper likes football ... It's like a dagger going through my heart -- I don't want to see that in a headline. Please don't tweet that," she said. "She's got little shoes and a little football shirt and she runs around in the garden with her brothers. So as much as she is girly, she's a tomboy as well."
We have to second the advice for Harper from one visitor to David Beckham's Instagram: "You go girl!"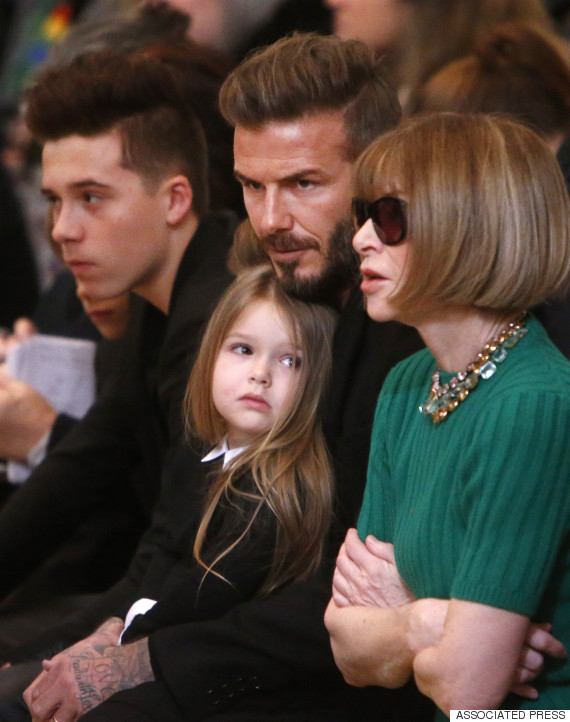 Beckham and Harper off the pitch in February, with Vogue editor-in-chief Anna Wintour, at New York Fashion Week.
BEFORE YOU GO
PHOTO GALLERY
8 Inspirational Women In Sport