The Flintstones Bedrock City is a real gem -- err, pebble. The iconic theme park, which has brought joy to so many for over 40 years, is now for sale for a cool $2 million.
Yabba dabba doo, Arizona we're coming for you.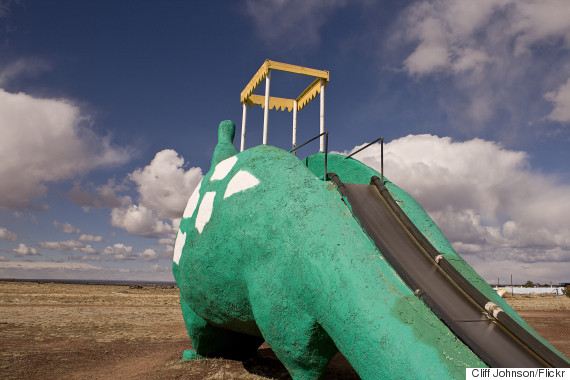 Bedrock City was founded by Linda Speckels and her late husband, Francis "Hudi" Speckels in 1972 in Williams, Arizona.
The theme park side of Bedrock has everything Flintstones fans could want, from a volcano called "Mt. St. Wilma" and a brontosaurus dinosaur, to a cartoon city. For interested buyers, the 30-acre property also includes an RV park, convenience store, restaurant and gift shop. All one has to do is pony up a few million.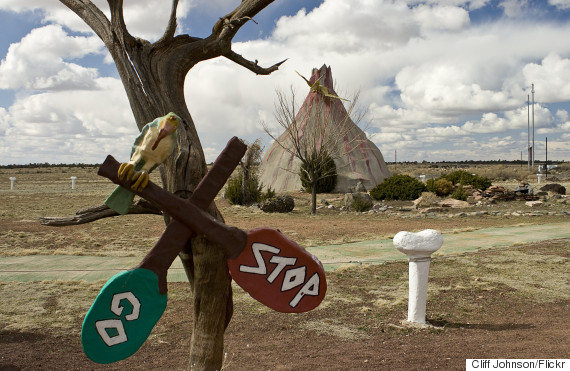 In an interview with ABC News, Holly Hulen, daughter of owner Linda Speckles, shared why her mother was selling the property:
"My mother is 73 and she and my father built that business," said Hulen. "My father passed away over 20 years ago. She's been running it herself, and she's ready to retire. She's ready to enjoy her grandkids and not worry about managing a business."
One things for sure -- the next owner is in for a rocky road and the time of their lives.
CORRECTION: This article initially suggested Bedrock received 5 million visitors a year; that figure refers to visitors to the surrounding area, which includes the Grand Canyon.
The Huffington Post reached out for comment from Bedrock City, but did not hear back by time of publication.
BEFORE YOU GO
PHOTO GALLERY
The Flintstones