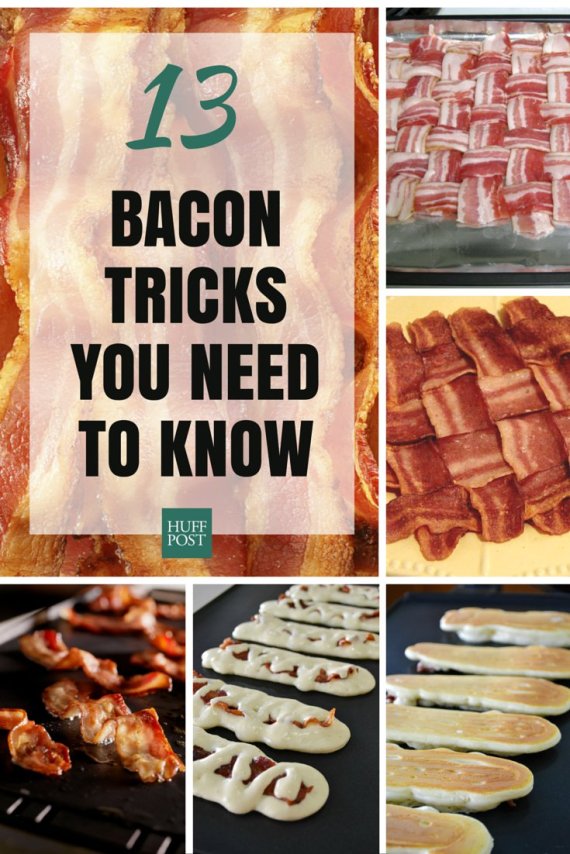 (Photo Credit: Lady Behind The Curtain, Flickr/Dave77459, Getty Images)
Oh, sweet bacon. Not only is everyone's favorite pork product thick, crispy and warm, but bacon prices are falling, and bacon is literally showing up in THE most bizarre places we could ever fathom. (We're looking at you bacon-scented pillow cases.)
And little do many bacon fiends know, there are some ingenious ways to cook it beyond the typical pan fry-and-flip. There is potential for sugar-coated bacon, bacon bowls and yes, even bacon tacos. What are you waiting for?!
1. Cover your bacon with water...
... and slowly lower the heat as it cooks. You'll get plump strips that are "pleasantly crisp."
2. Drizzle pancake batter on top.
Get the Buffet Pancake Dipper recipe from Lady Behind the Curtain.

3. Or roll bacon into your cinnamon rolls.
All it takes is some store-bought dough and a few slices of the good stuff.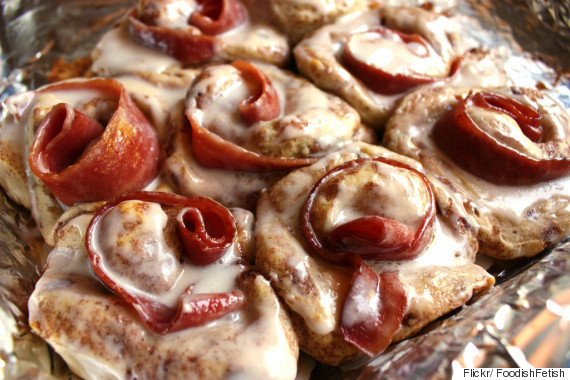 4. Create an incredible bacon bowl...
It can be as big as you want.
5. ... or better yet, a bacon taco shell.
Not even Taco Bell has seen THIS.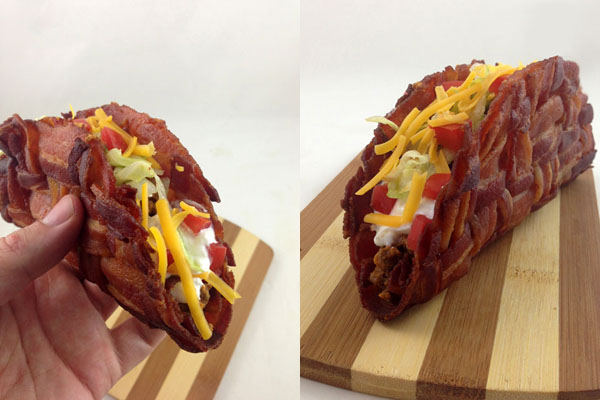 6. Clean up pan grease with a tinfoil nest.
You won't have to pour grease down the drain, but you won't have to scrape it off the pan when it dries, either.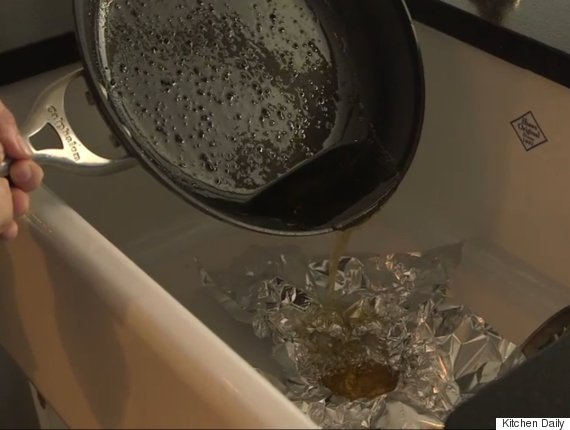 7. Or pop bacon in the oven to make dozens of strips at once.
Nom nom nom.
8. Add bacon to a cool pan before heating it up.
You'll get crispier, less greasy results.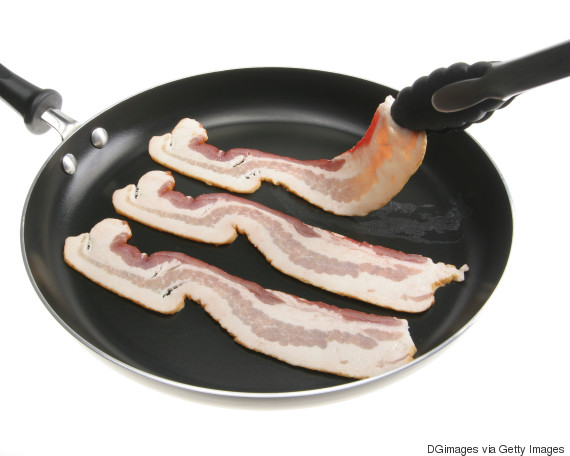 9. Or cook it in a waffle iron.
Alton Brown swears by this trick.
10. But never underestimate the standard bacon weave.
Add it to a sandwich for bacon in every bite.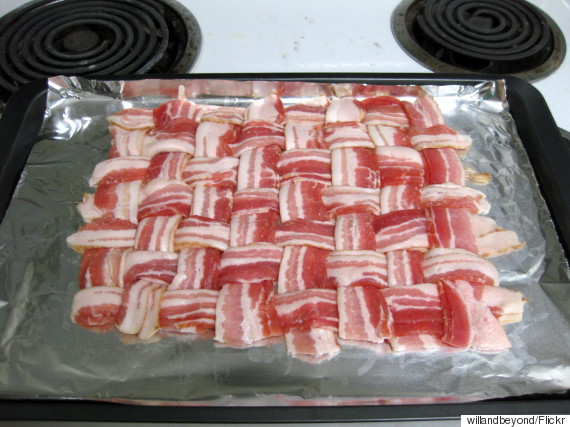 11. Microwave your bacon.
So fast, and sooo good.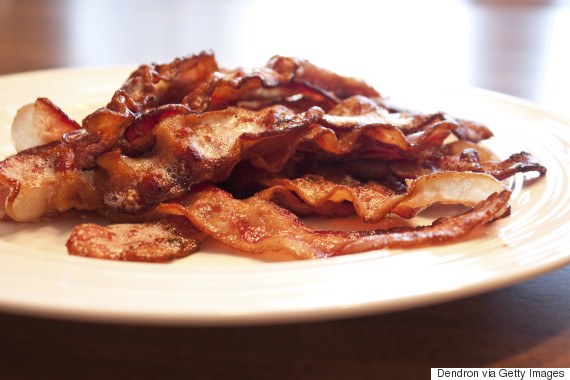 12. Make some stupid easy bacon crackers for your next party.
Get the recipe from Debbie Doo's.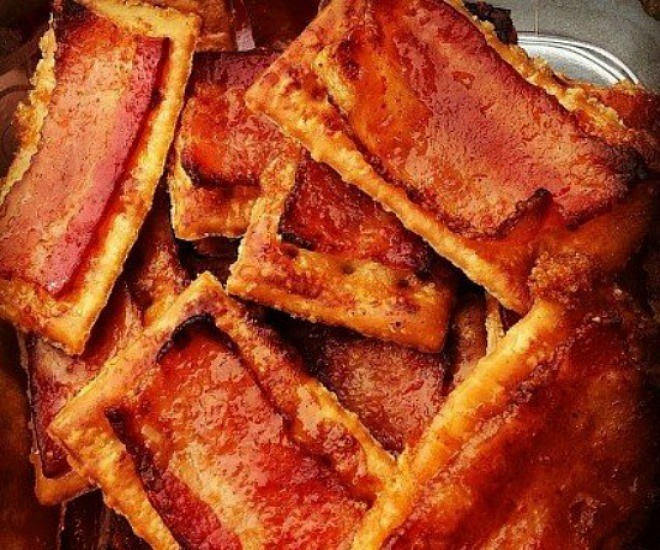 13. Or cover in brown sugar for a sizzling sheet of Billionaire's Bacon.
Mmmm.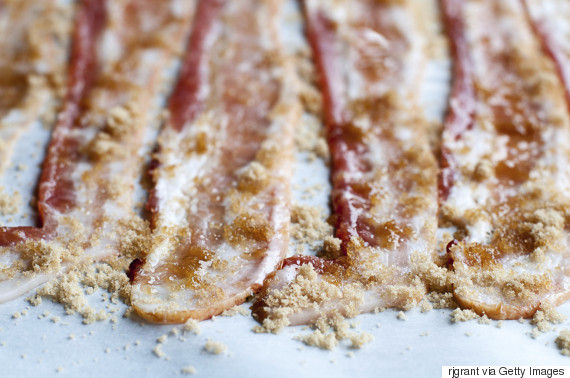 Follow Us On Pinterest
|
Like Us On Facebook |

Follow Us On Twitter
BEFORE YOU GO
PHOTO GALLERY
Bacon Recipes To Die For