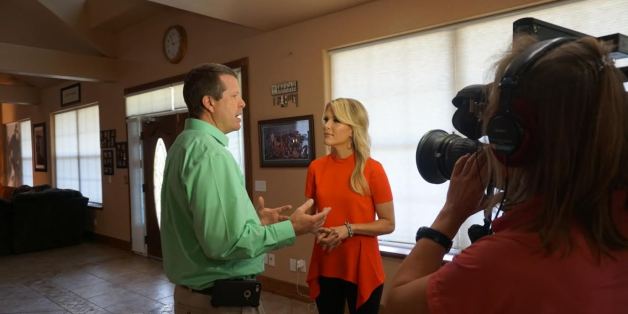 Megyn Kelly's interview with "19 Kids and Counting" stars Jim Bob and Michelle Duggar on Wednesday evening brought in 3.1 million total viewers, making it Kelly's most-watched program of the year.
In the 25-54 key age demo, the exclusive interview drew 866,000 viewers, according to Nielsen Media Research provided to The Huffington Post by Fox News. Wednesday's edition of "The Kelly File" became the no. 1 show on all of cable news that day. It was Kelly's third-largest demo win since her show began in 2013.
Wednesday's show consisted of part one of a two-part interview with the parents of Josh Duggar, the TLC star who recently admitted to molesting five underage girls, some of whom were his sisters. The program beat CNN, HLN and MSNBC by 82 percent in the key demo. Compared to Kelly's Wednesday show the week before, ratings were up 34 percent in total viewers.
Data below provided by Fox News:
FNC's The Kelly File: 3,091,000 P2, 866,000 A25-54

CNN's Various Programming: 356,000 P2, 154,000 A25-54

MSNBC's Rachel Maddow: 903,000 P2, 153,000 A25-54