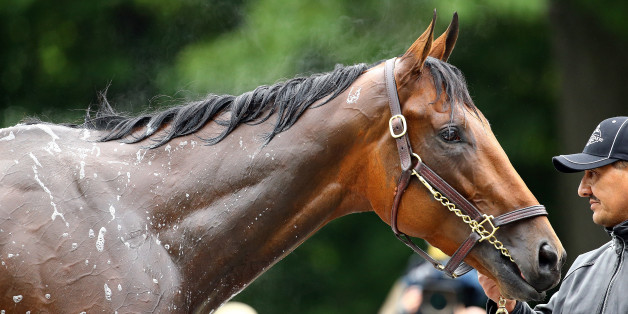 When American Pharoah races in the Belmont Stakes Saturday, there will be more than glory on the line.
The bay stallion has already made his owner, Zayat Stables, $3.7 million in winnings and he could score $800,000 of the Belmont Stakes' $1.5 million purse, according to the International Business Times.
If American Pharoah wins the Belmont Stakes today, he'll be the victor of the Triple Crown of Thorough Racing. The Triple Crown is a victory in the three major American horse races and American Pharoah has already won two: the Kentucky Derby and the Preakness Stakes.
But unlike a professional human athlete, American Pharoah's earning power will peak years after he retires from the sport. He could earn $100 million over his lifetime as a stud, breeding with elite mares to produce champion foals. And he'll be far more valuable as a Triple Crown winner.
"If this horse wins the Triple Crown, it will be a frenzy," David Ingordo, a bloodstock agent who has worked with Zayat, told CNBC.
It will take a few years to see whether American Pharoah's progeny inherit their father's racing prowess. If they do, then owners of female horses will pay enormous sums to breed their mares with him. And that's how he could reach the $100 million mark.
Reiley McDonald, a managing partner with thoroughbred firm Eaton Sales, explained the logic to the International Business Times. "If they stand [breed] him as a Triple Crown winner for $100,000 to $150,000 and breed 150 mares to him... you do the math, that's significantly more than what he can make as a race horse during the season."
Zayat sold American Pharoah's breeding rights to Coolmore Stud, who will reap the majority of his earnings as a stud.

BEFORE YOU GO
PHOTO GALLERY
14 Greatest Fictional Horses