Richard Matt and David Sweat, the two men who were discovered this weekend to have escaped a maximum security prison in upstate New York, left a parting message: "Have a nice day!" But they certainly didn't mean it in a nice way.
Matt, 48, and Sweat, 34, reportedly left the taunting note prior to their escape. The two men, both convicted murderers, were discovered missing early Saturday morning from the Clinton Correctional Facility in Dannemora, New York, near the Canadian border. Matt and Sweat are now the subject of an intense manhunt that Gov. Andrew Cuomo (D-N.Y.) has said could lead "anywhere in the country."
Authorities say that Matt and Sweat used power tools to cut through walls, then crawled through tunnels and crossed catwalks to emerge from a manhole on a street near the prison grounds.
Cuomo said on "Today" Monday that the message shows "a little bit of the comedian" in the two escapees, adding that he plans on "giving them back that note."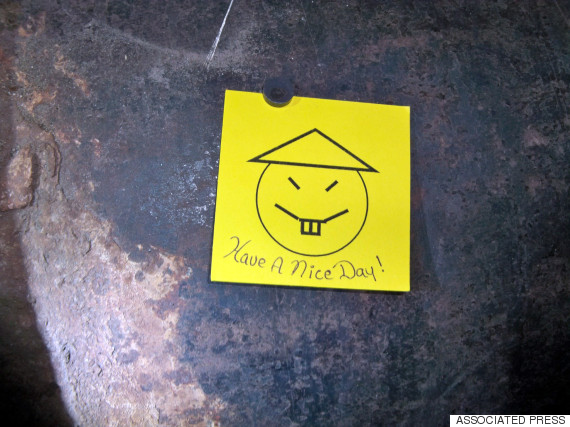 Anyone with information is asked to call 1-800-GIVE-TIP.
BEFORE YOU GO
PHOTO GALLERY
Escaped Murderers