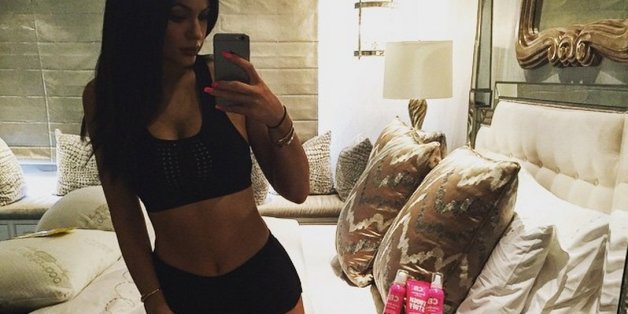 Name-dropping products on social media is clearly a very lucrative business for Kylie Jenner.
The reality star recently told her 25.8 million Instagram followers how much she loves her Sparkling Whiteners, iPhone Camera Remote, and, of course, those anti-wrinkle products for which she's a brand ambassador at the tender age of 17.
But -- and we're just wondering here -- wouldn't it be slightly more productive if, you know, the self-tanner she was promoting in her latest Instagram, didn't look so streaky and blotchy? It seems like a better business strategy to us -- but then again, the photo does have more than one million likes. What do we know? Perhaps she's actually a marketing genius.
Still, we suggest Jenner talk to her older sisters, who know a thing or two about faux tanning.
BEFORE YOU GO
PHOTO GALLERY
Kylie Jenner's Instagram Photos