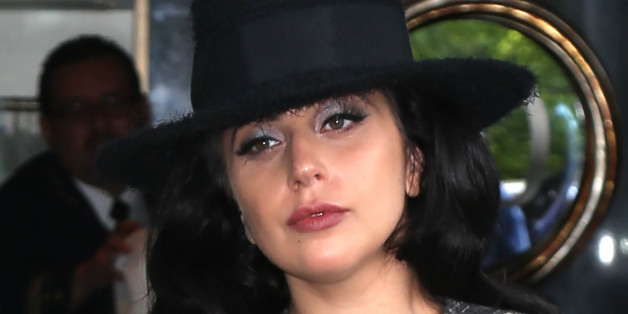 Lady Gaga joined forces with New York Gov. Andrew Cuomo (D) Monday in an op-ed calling on the state legislature to move forward on a bill to fight sexual violence on college campuses.
"Every fall, young men and women head off to colleges across the country, dreaming of bright futures and the experience of a lifetime. ... Unfortunately, for thousands of these students that dream turns into a nightmare because of the unacceptable epidemic of sexual violence that is currently plaguing colleges and universities," wrote Cuomo and Lady Gaga in Billboard on Monday. "It is a shocking reality that many in academia, government, and society in general still refuse to acknowledge."
The Billboard op-ed is part of Cuomo's "Enough is Enough" campaign to push for the legislation. The bill would make all public and private colleges and universities in the state adopt a comprehensive sexual assault prevention and response policy, which was already adopted by all 64 of the public schools in the State University of New York system. The legislative session ends on June 17.
"Last year, the Governor's office asked the state's public university system to step up on this issue. They did," wrote Cuomo and Lady Gaga. "Now, every public college student in New York is protected by a strong policy against sexual assault. But without changing New York's laws, private colleges don't have to live up to the same standard. That's why the state legislature must pass the proposed bill. Without it, students at private institutions are more likely to be left at risk."
Lady Gaga revealed in an interview last year that she was raped when she was 19, and she has been a vocal advocate for young people who face the same horrific experience.
Last year, a Huffington Post investigation found that less than one-third of campus sexual assault cases result in an expulsion, with suspensions in 47 percent of cases. At least 17 percent of students received educational sanctions, while 13 percent were placed on probation, sometimes in addition to other punishments.
BEFORE YOU GO
PHOTO GALLERY
Images From 'Surviving In Numbers' -- A Project Highlighting Sexual Assault Survivors' Experiences