One meteorologist believes it was raining non-calls during Sunday night's NBA Finals game.
Following the Cleveland Cavaliers' 95-93 overtime victory over the Golden State Warriors, weatherman Mark Johnson from ABC's Cleveland affiliate demonstrated how much hacking LeBron James and company endured without refs calling fouls.
"This is no longer a foul," Johnson complained as he pretended to shoot a basketball while a colleague slapped his wrist.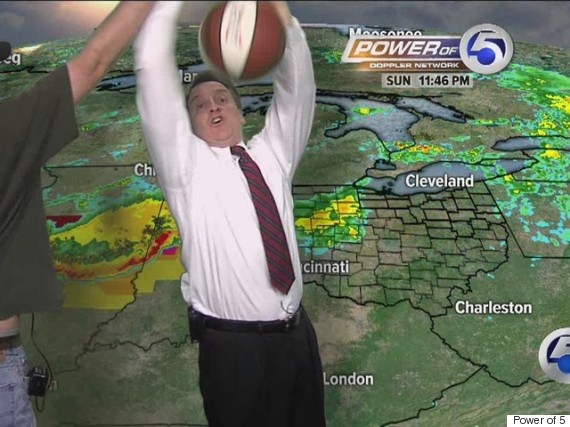 Lesson learnin' time. (Credit: ABC)
Johnson's ire was perhaps inspired by this ignored Andre Iguodala contact on LeBron James at the end of regulation ...
or this mauling in overtime ...
... or this over-the-top Draymond Green job on James in overtime.
Still, everybody's a critic.
The series is now tied 1-1 and moves to Cleveland for Game 3 on Tuesday.
BEFORE YOU GO
PHOTO GALLERY
Funniest News Bloopers