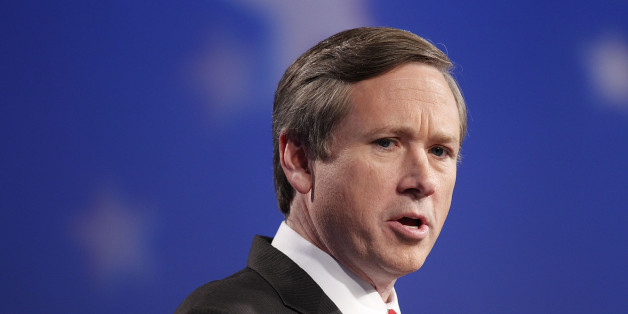 WASHINGTON -- If at first you don't succeed, turn, turn again. The revolving door in the nation's capital took another spin last week, when Sen. Mark Kirk (R-Ill.) hired Sam Mahler, a lobbyist from Fidelity Investments, one of the country's largest asset managers.
At Fidelity, Mahler lobbied against a key new Department of Labor rule requiring investment advisers to manage investment accounts in the best interests of their clients, rather than their own, according to the company's most recent lobbying disclosure form. The rule prohibits investment companies from steering retirees into holdings based on fees or other perks that accrue to the advisers. These kickbacks cost American savers a combined $17 billion a year, according to an Obama administration analysis.
Kirk and seven other Republicans sent a letter to the Office of Management and Budget in March voicing opposition to the rule, saying it would limit access to affordable investment advice. The Obama administration expects to finalize the regulation by May 2016, giving hostile Republicans plenty of time to defang it with legislation. The country's largest financial firms, including Fidelity, the big banks, and BlackRock, the world's largest investor, are lobbying fiercely for Congress to block it.
Now, they'll have one of their own on the Hill. Although President Barack Obama would likely veto a standalone bill scrapping the rule, he has been willing to cede ground on Wall Street deregulation when Republicans package it within must-pass legislation to fund the federal government.
Kirk's office did not respond to a request to comment for this article.
Although congressional aides make comfortable middle-class incomes, the real money in Washington is in lobbying. Kirk serves on the Senate Banking Committee, which, like its House counterpart, the Financial Services Committee, is a breeding ground for future bank lobbyists, who, in turn, often return to the government to accept powerful positions. The phenomenon is known as the revolving door, and has been sharply criticized by academic experts and anti-corruption advocates for encouraging elected officials to do the bidding of wealthy corporate interests.
Mahler has been through the revolving door before, serving as an aide to Rep. Tom Graves (R-Ga.) before joining Fidelity's lobbying team. His move back to a congressional office likely comes with a pay cut. But a host of new connections from a high-profile Senate office could come in handy if he decides to return to K Street.
According to Fidelity's federal lobbying disclosure form, Mahler was also registered to lobby Congress and the White House on securities trading and systemic risk regulation. Top regulators had considered subjecting Fidelity to tougher rules reserved for Systemically Important Financial Institutions -- a designation shared by too-big-to-fail banks. Fidelity, BlackRock and other big asset managers launched a lobbying blitz, which thus far has successfully prevented regulators from including them.

BEFORE YOU GO
PHOTO GALLERY
Political Figures Who Moved On To Wall Street