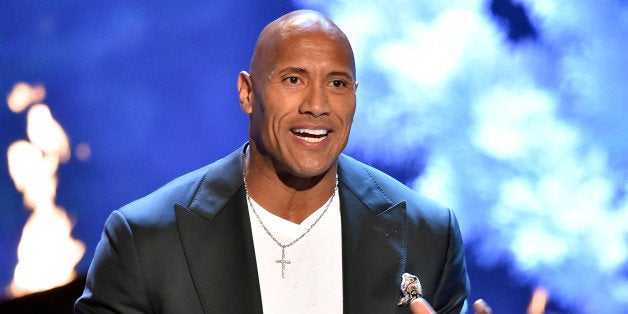 It's something "big" and "ambitious" -- and it's all for the troops.
Dwayne "The Rock" Johnson announced this weekend that he's partnered with Spike TV to produce a celebrity-studded variety show to entertain and support U.S. troops serving overseas.
Announcing the show at Spike TV's Guys Choice Awards, Johnson said the idea is to create something that is "epic and big," and that will "entertain and honor our troops," per Entertainment Weekly.
"They ensure our way of life. We enjoy the freedoms we have because of the brave men and women who serve so the least we can do is give back," the 43-year-old actor said. "I anticipate a lot of my friends who are celebrities, in Hollywood, sports and music, to be a part of this epic event for our troops."
The variety show will be produced by Johnson's production company, Seven Bucks Productions, and Casey Patterson Entertainment for Spike TV.