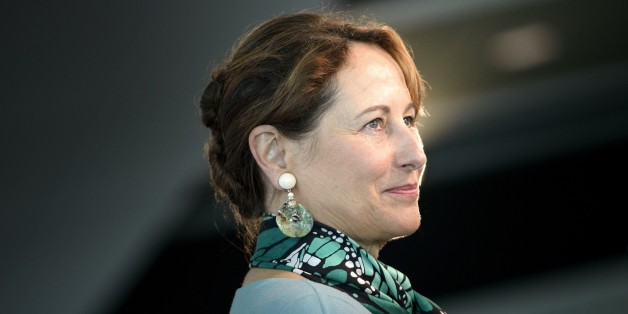 WASHINGTON -- A leading French advocate of a global climate change agreement said Tuesday that she thinks President Barack Obama is "committed" to a deal and that he can work around the expected resistance in Congress.
Segolene Royal, France's minister of ecology, sustainable development and energy, cited an environmental agreement that Obama recently signed with China and the strong climate control language of the G-7 communiqué issued in Germany earlier this week.
"I believe personally that President Obama is committed," said Royal, speaking to reporters in Washington. "I understand that Congress may not be as committed. That is what I have been told," she said.
"I am also told that it is possible for the president to move forward even if there are blockages in Congress," she said. "I see the president using all of his powers to push forward."
Royal is visiting the U.S. to lay groundwork for the upcoming United Nations climate change conference, known as COP21, to be held in Paris this December. The goal of that conference is a global agreement on climate issues.
But there are indeed "blockages" in Congress -- antagonistic Republicans and even some Democrats from states rich in coal, oil and gas reserves whose economies could be hit hard by the kinds of limits Obama wants to impose to stop global warning. That's why the White House wants the deal to be done under existing U.N. mechanisms -- and not as a separate, freestanding treaty that would require a Senate vote.
Royal's comments aimed to reassure European and other leaders who doubt that any environmental agreement with Obama will stand.
The French, who will chair the COP21 conference, are determined to help broker the kind of binding agreement that has eluded earlier climate meetings. Having spawned the language and much of the practice of diplomacy -- and the word "diplomacy" itself -- the French see a chance to make history, playing what they regard as their unique role in forging universal moral principles. (They also see a marketing opportunity.)
Royal, 61, is an interesting choice for a high-profile role in that effort.
Once a rising star in French politics, she ran for and lost the presidency in 2007, after which she lost a succession of other lesser political contests. She also found herself in a messy, public feud with the father of her four children -- none other than the current president of France, Francois Hollande -- and his mistress.
But now Royal is back in a very visible post. She's been here in the U.S. for nearly a week talking climate change issues and honoring bilateral ties by hosting parties aboard a replica of a warship that delivered French troops to fight alongside the Americans in the Revolutionary War.
On Tuesday, she talked at length with reporters about the rollout of meetings and statements that will lead up to COP21. (She did so under the watchful gaze, and with the occasional guidance, of the highly respected French ambassador to the U.S., Gerard Araud.)
A gathering of religious leaders of all faiths and denominations is planned, she said, and the agreement's drafters are trying to hammer out final language before December.
A key moment will occur later this month, Royal said, when Pope Francis issues an encyclical on the environment that is widely expected to match the sentiments, if not the language, of the agreement being drafted for Paris.
"I believe it is going to be a very key moment," Royal said. "It will depoliticize the topic." When the pope spoke in the Philippines in January, she noted, he drew six million people to one event.
"No head of state could do that," she said with a laugh.
BEFORE YOU GO
PHOTO GALLERY
U.S. Capitol Photos