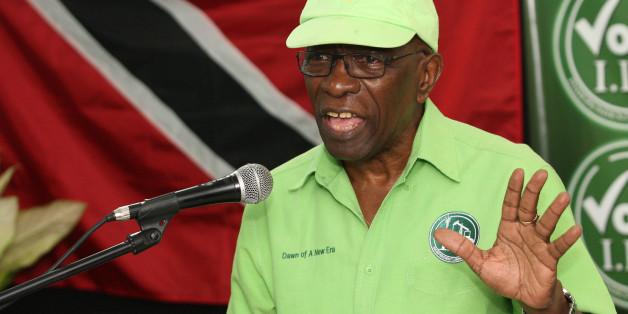 Former FIFA vice president Jack Warner has been investigated by U.S. prosecutors for the disappearance of money raised for victims of the 2010 Haiti Earthquake, the BBC reported on Tuesday.
Warner visited Haiti shortly after the 2010 disaster, which claimed 316,000 lives. The country is still grappling with a difficult rebuilding effort to this day. Upon seeing the devastation firsthand, Warner raised $750,000 from FIFA and the Korean Football Association, according to the BBC.
At the time, Warner, who donated $100,000 of his own money to earthquake relief, said, "We applaud their perseverance and look forward to working together to rebuild their football programme and country."
Last month, Warner was arrested along with 13 other top FIFA officials on bribery and corruption charges. Of the charges, a $10 million alleged bribe paid by South Africa in exchange for World Cup votes is the most damning to Warner.
Facing extradition to the U.S. from his native Trinidad and Tobago, Warner promised last Wednesday in a television address that he would unleash an "avalanche" of secrets pertaining to FIFA and its suspected corruption.
"I will no longer keep secrets for them," said Warner.