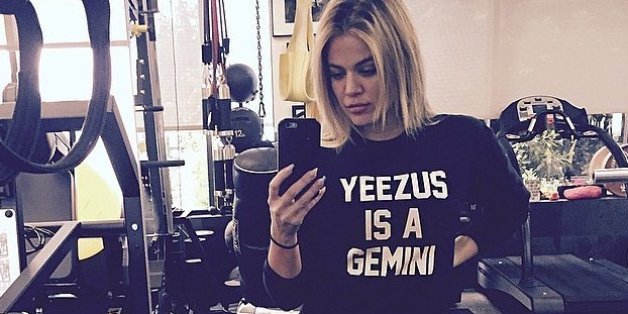 If you follow Khloe Kardashian on Instagram, you know she spends a lot of time in the gym. The 30-year-old is seriously proud of all the hard work that has gone into her body transformation, which is why you can't blame the woman for being sick and tired of rumors saying she cut corners to get her fab figure.
On Tuesday, Kardashian took to Twitter to blast haters spreading rumors that she'd gotten liposuction.
I find it disgusting but maybe a compliment that I'm being accused of getting Lipo done. I work out 5 days a week. I bust my ass!

— Khloé (@khloekardashian) June 9, 2015
Yes this is documented by the paps. I'm assuming if I've had any sort of surgery I would need 6-8 weeks off of any intense workout.

— Khloé (@khloekardashian) June 9, 2015
Why is it so hard to give credit where credits due? I work my ass off in the gym. Again maybe I should be flattered?!?! Hummmmm

— Khloé (@khloekardashian) June 9, 2015
By the way.... I'm sending this tweet from the gym! Hi hater!!! 🙋🏼

— Khloé (@khloekardashian) June 9, 2015
Back in February, Kardashian celebrated the emergence of what she called her "baby abs" and wrote about her ongoing relationship with the gym:
My fitness journey will be a life long journey. Fitness is not about being better than someone else. It's about being better than you used to be. I'm not where I want to be and who knows if I ever will be,"she wrote.But I am healthier than ever and due to my consistent workouts, I am slowly seeing results. Hi baby abs 🙋!! I see you!!! I hope to meet your other ab friends soon 😝 (yes I'm talking to my muscles. I've never met most of them before).
BEFORE YOU GO
PHOTO GALLERY
The Kardashians