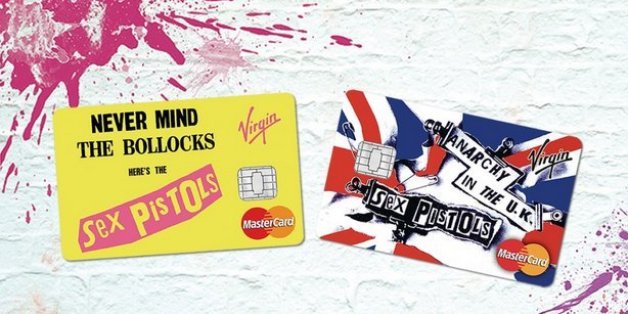 Sid Vicious is rolling in his grave as Virgin rolls in money.
Virgin Money, the bank owned by Sir Richard Branson, announced Sunday that punk is officially dead that the Sex Pistols will now be featured on their credit cards.
Some of the credit cards will display the album art from 1977's "Never Mind The Bollocks," and another design is inspired by the song "Anarchy in the U.K." As Pitchfork and The Guardian point out, that song includes the lyric "your future dream is a shopping scheme."
Branson, who signed the Sex Pistols to Virgin Records nearly 40 years ago, said in a video released Monday that the band's "power to provoke is undimmed."
"In launching these cards, we wanted to celebrate Virgin's heritage and difference," Virgin Money CEO Jayne-Anne Gadhia said on her blog. "The Sex Pistols challenged convention and the established ways of thinking – just as we are doing today in our quest to shake up UK banking."
The Guardian points out the the cards will have an interest rate of 18.9 percent APR. So much for anarchy.