The New York Times: Doctoring, Without the Doctor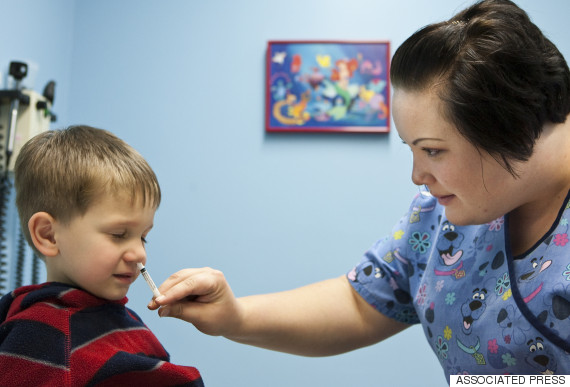 Across the country, more states are giving nurses the authority and freedom to treat patients without a doctor's supervision. It's a development that can make a real difference for patients, especially in rural areas where the nearest doctor may be many miles away.
Nebraska recently became the 20th state to change its law, giving nurses in certain fields have the right to practice independently and administer treatments for which they're already certified. The American Association of Nurse Practitioners says eight other states are looking into similar legislature.
In some states, this makes a dramatic difference for nurses looking for work.
"The laws giving nurse practitioners greater autonomy have been particularly important in rural states like Nebraska, which struggle to recruit doctors to remote areas," Sabrina Tavernise writes in The New York Times. "About a third of Nebraska's 1.8 million people live in rural areas, and many go largely unserved as the nearest mental health professional is often hours away."
Some doctors and medical groups, however, argue that nurses do not have adequate experience or skills to practice medicine alone.
But nurses appear to be winning the fight. For cost purposes alone, hiring and training a nurse is significantly cheaper than hiring a doctor. Additionally, the shortage of doctors in a time when millions of Americans are now eligible for insurance under Obamacare makes nurses -- and their ability to practice independently and reach more patients -- in high demand, Tavernise writes.
MORE:
PRI: Zanzibar's 'Solar Mamas' flip the switch on rural homes, gender roles
The New York Times: The Evidence Points to a Better Way to Fight Insomnia
Take Part: Shipping Containers Are Having a Second Life as Mini Farms
The What's Working Honor Roll highlights some of the best reporting and analysis, from a range of media outlets, on all the ways people are working toward solutions to some of our greatest challenges. If you know a story you think should be on our Honor Roll, please send an email to our editor Catherine Taibi via catherine.taibi@huffingtonpost.com with the subject line "WHAT'S WORKING."