A young koala stayed close to his mother while she underwent veterinary treatment at the Australia Zoo Wildlife Hospital after getting hit by a car.
Photos published Monday by Brisbane-based newspaper The Courier-Mail show the baby koala, known as a joey, grasping onto his mom during a medical procedure on June 6.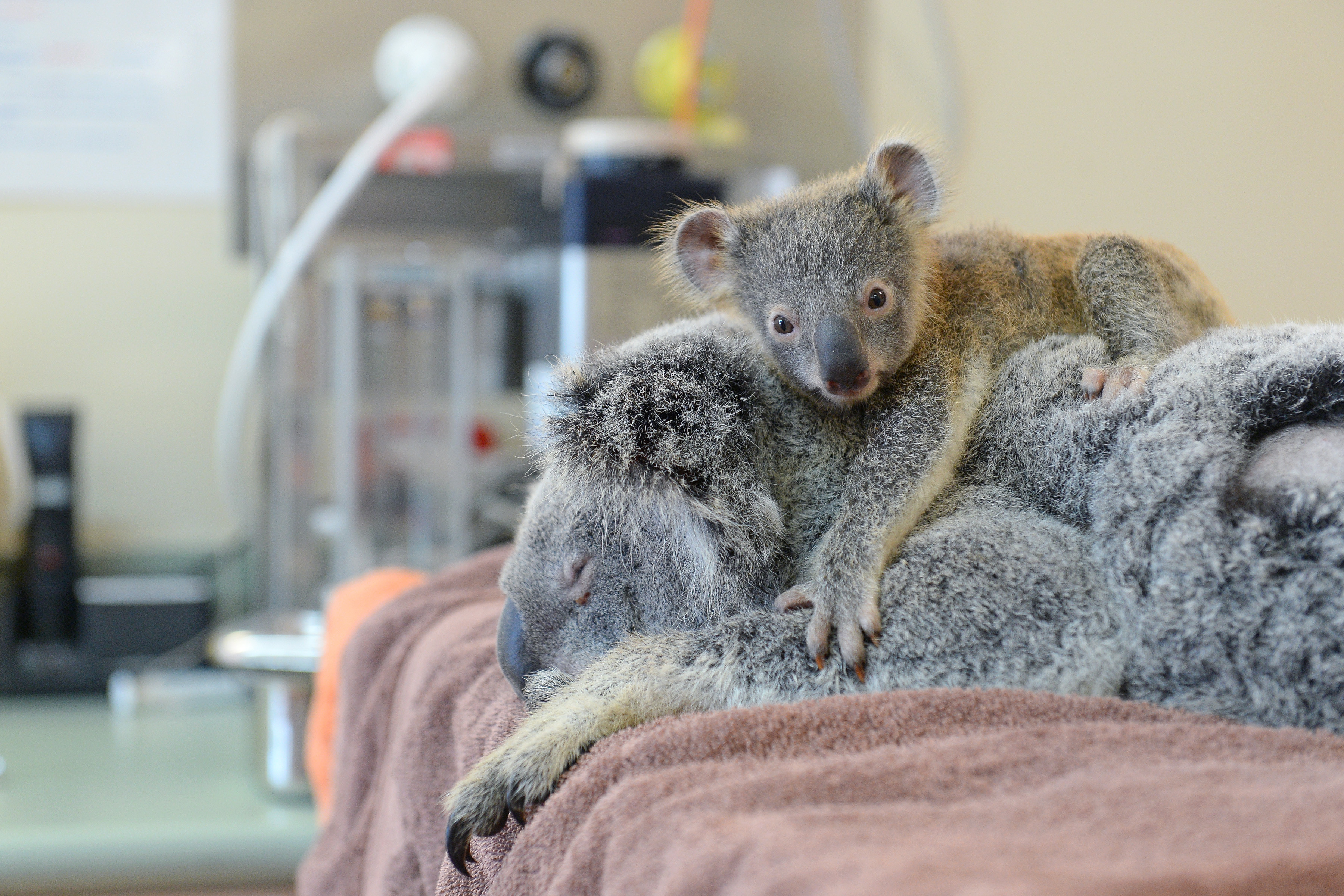 Photo: Ben Beaden/Australia Zoo
The mother, named Lizzy, was brought into the hospital after a vehicle hit her on a highway near the town of Coominya, according to a statement sent to The Huffington Post. She suffered facial trauma and a collapsed lung. The joey, a 6-month-old known as Phantom, wasn't injured.
Veterinarians felt that separating the pair would cause undue stress for both, so Phantom remained with his mother during her treatments. Veterinary nurse Jamie-Lynn Hevers said in the hospital statement that Lizzy is recovering and "we're happy to say she is doing well."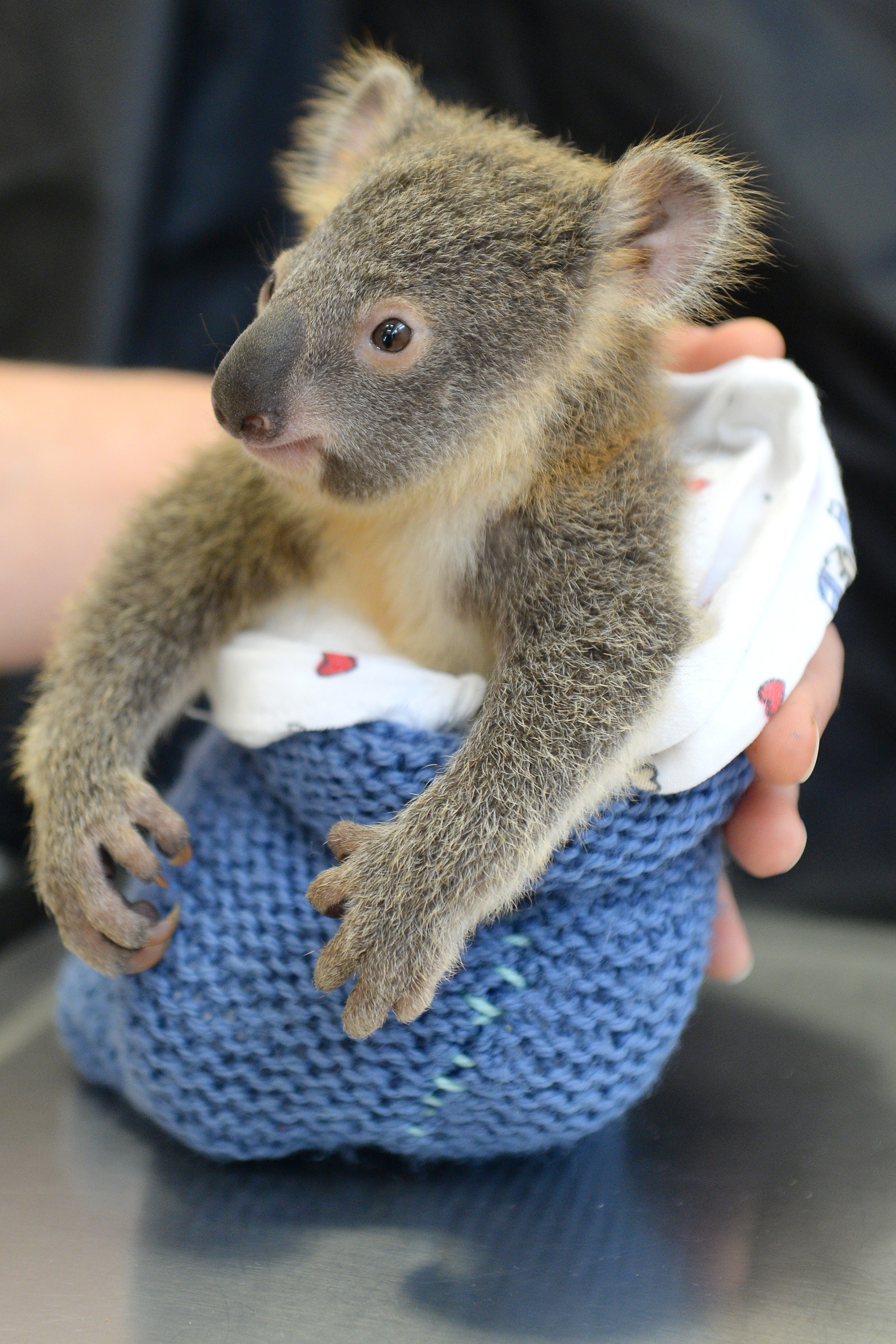 Photo: Ben Beaden/Australia Zoo
Zoo workers plan to release the mother and son back into the wild after Lizzy has recovered, Australia Zoo spokeswoman Kate Carey told HuffPost.
Carey said the hospital treats about 70 koalas every month, many of which have been either hit by cars or attacked by dogs. She added that treating just one koala typically costs between 1,500 and 5,000 Australian dollars (or around $1,150 to $3,850).
Baby koala bear hugs mum during life-saving surgery http://t.co/hqXkRoVMgr pic.twitter.com/43UEFOePSD

— Metro (@MetroUK) June 8, 2015
Phantom refused to let go of his mum, even while she was getting surgery: http://t.co/Un0CdEuP4S #straya pic.twitter.com/kg9fy1woKy

— The Courier-Mail (@couriermail) June 11, 2015
To learn more about the zoo's work, visit the Australia Zoo Wildlife Warriors' website.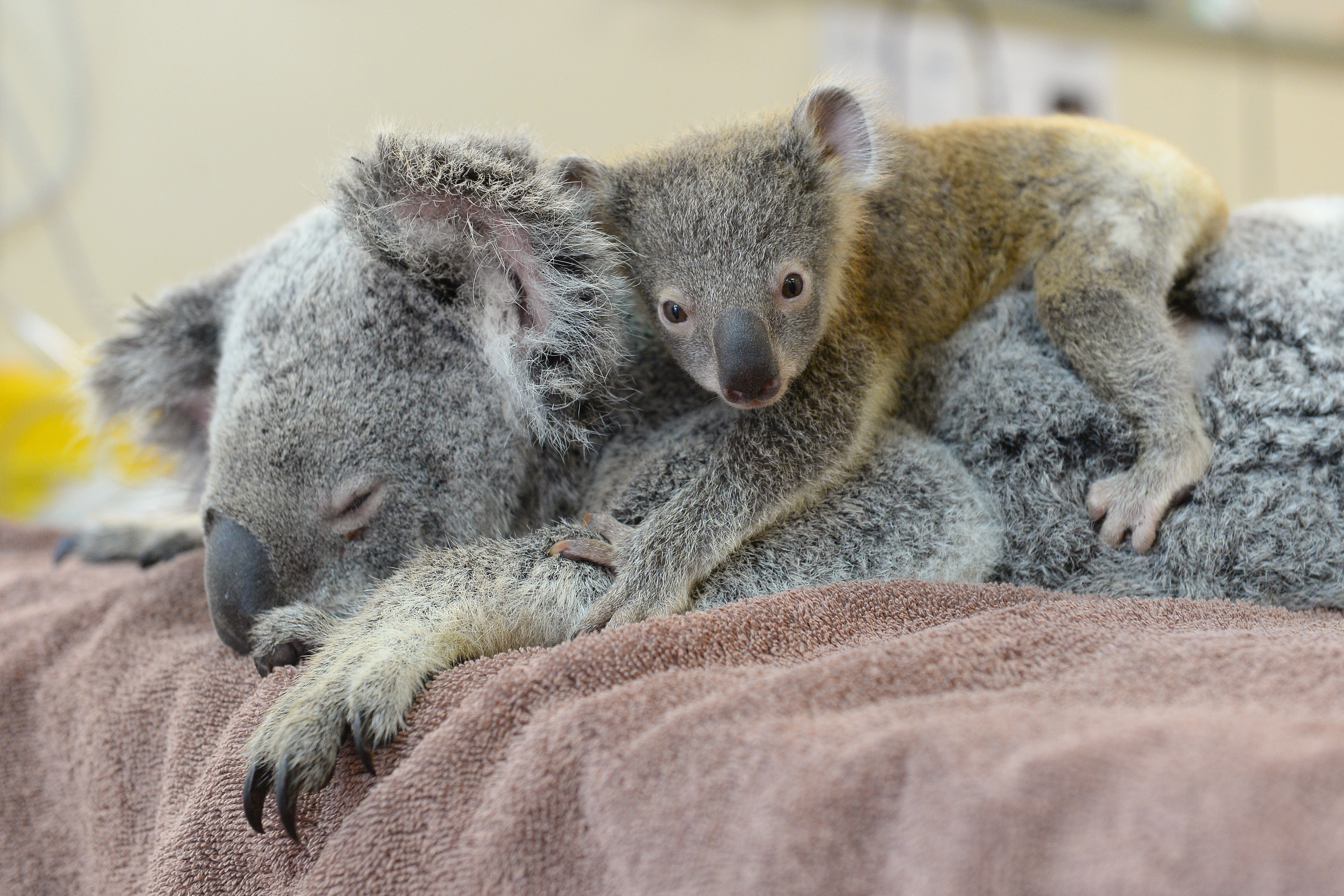 This story has been updated with comments from a zoo spokeswoman.
Contact The Author
BEFORE YOU GO
PHOTO GALLERY
Krazy Koalaz