In recent months, cities like Ferguson and Baltimore have experienced tremendous change in their communities. Discussions about topics such as police brutality, violence against police, and rioting have become headlines in the news. It was the perfect time to for CNN Legal Analyst Sunny Hostin to stop by Mondays with Marlo to discuss what is happening across the United States. Has social media brought awareness to police brutality? Sunny gave us her take on the issue during Mondays with Marlo. Watch the entire interview above and don't forget to keep submitting your questions to our Facebook and Twitter for future guests!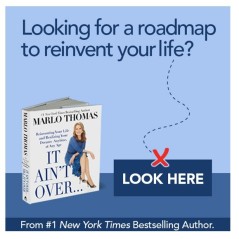 Add Marlo On Facebook:
Follow Marlo on Twitter:
Sign up to receive my email newsletter each week - It will keep you up-to-date on upcoming articles, Mondays with Marlo guests, videos, and more!