Most extreme weather chasers are all about getting as close to the action as possible.
Not Kelly DeLay. When five tornadoes touched down on the Colorado plains last week, DeLay sat back at a safe, comfortable distance, and in the process captured this breathtaking photo of not one, but two tornadoes dancing beneath a massive supercell: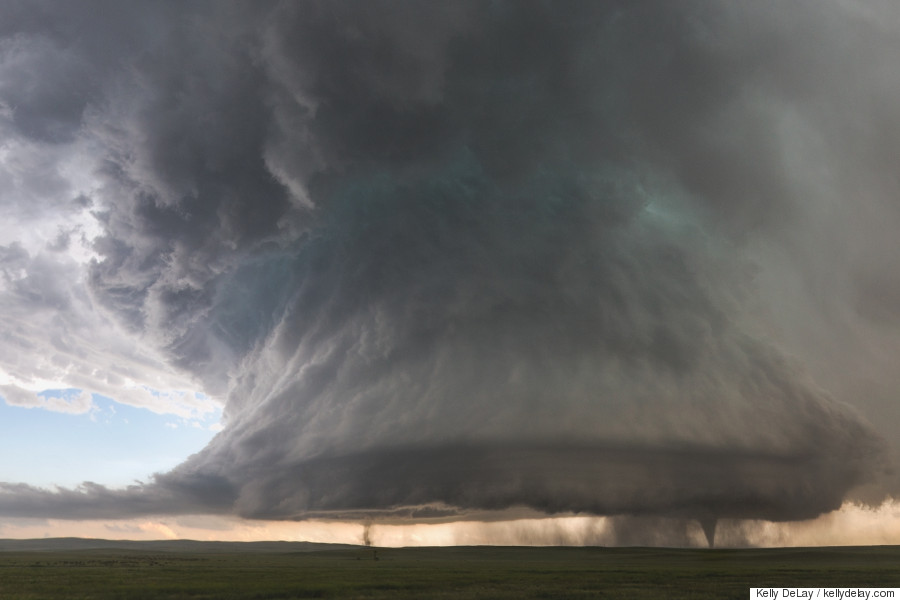 "When I chase storms, I like to stay back for the most part so I can see structure," DeLay told the photo blog PetaPixel. "I am interested in the whole picture not just if it produces a tornado."
For this particular shot, DeLay estimates he was two to three miles from the storm, shooting with a wide-angle lens. While he did venture close enough to capture a video, he told Wired it was an incredibly intense experience.
"After I turned around I was shaking so bad my teeth were chattering uncontrollably from all the emotion," he told the site. "I don't think it was fear, just intense adrenaline."
DeLay called the photo the "shot of a lifetime" on his 500x profile page, adding that he's pursued a shot like this for the past six years.
BEFORE YOU GO
PHOTO GALLERY
Tornadoes & Clouds