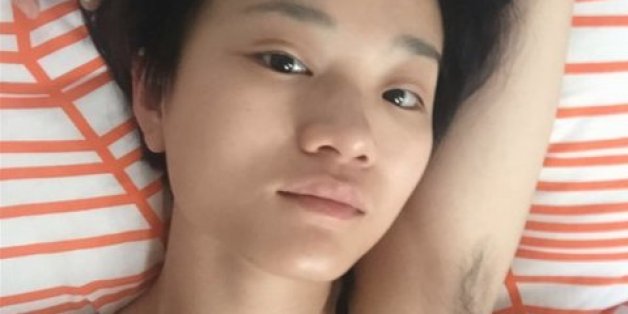 The Guardian: Chinese feminists hold armpit hair photo contest
A new online campaign in China is grabbing worldwide attention for its powerful effort to combat female beauty stereotypes.
The campaign -- which invites women to post pictures of their armpit hair online -- launched weeks after several female activists were arrested for attempting to organize a protest against sexual harassment in China. The contest's organizer, Xiao Meili, hopes to reframe the conversation around feminine beauty.
On a larger scale, the contest -- and yes, there are prizes -- is challenging the rising government censorship in China and attempts to stifle human rights groups and other NGOs.
"I hope to raise the issue of the ownership of female body and to dispel the belief that it is wrong for girls to keep their armpit hair," Meili told The Guardian. "The greater message here is about discussing the ownership of female body and challenging the stereotyping of femininity."
MORE:
Humanosphere: Visualizing Zambia's success with breastfeeding
Philly.com: How to fix Philly's massive vacant land problem
The What's Working Honor Roll highlights some of the best reporting and analysis, from a range of media outlets, on all the ways people are working toward solutions to some of our greatest challenges. If you know a story you think should be on our Honor Roll, please send an email to our editor Catherine Taibi via catherine.taibi@huffingtonpost.com with the subject line "WHAT'S WORKING."