A true master thespian.
On "Conan" Thursday night, actor Chris Pratt showed Conan and Andy the finer points of acting in a huge blockbuster movie like "Jurassic World." It's the subtlety of the craft at its best.
Conan tried his hand at it, but of course, was anything but subtle.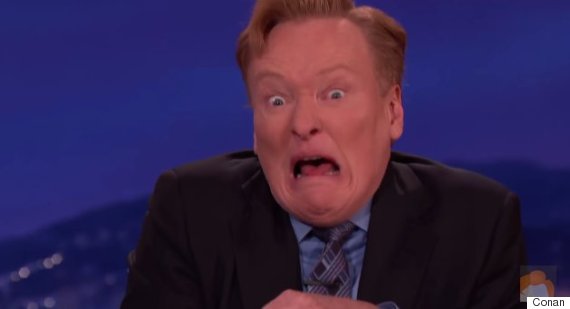 BEFORE YOU GO
PHOTO GALLERY
9 Words That Don't Exist, But Should