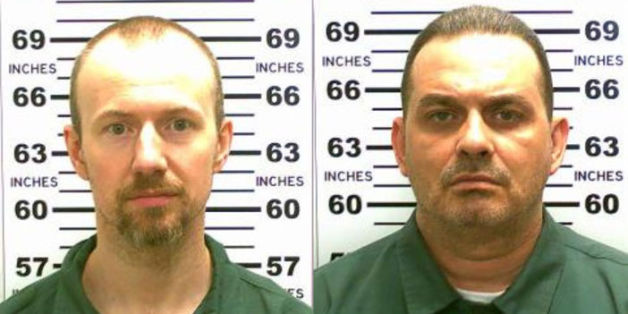 The Clinton Correctional Facility employee who was questioned over her involvement in the escape of two convicted murderers from a maximum-security prison "provided some form of equipment or tools" to the inmates, Clinton County District Attorney Andrew Wylie told CNN Friday.
Prisoners David Sweat, 34, and Richard Matt, 48, broke out of the upstate New York facility on June 5 using power tools to cut through a steel pipe and escape through a manhole. Their escape has spurred a multi-state manhunt, and they are still on the loose.
Wylie said Joyce Mitchell, a 51-year-old supervisor in the prison's industrial training program, aided the escaped convicted murderers. Law enforcement sources told CNN that Mitchell provided the men with hacksaw blades, glasses with lights on them and drill bits, but Wylie would not comment on the specifics of the tools.
Authorities have questioned Mitchell about her involvement in the escape. A law enforcement source told CNN earlier this week that the mother of two admitted that she'd agreed to act as the inmates' getaway driver, but had a last-minute change of heart.
Richard Matt "won" Mitchell's affection in a ploy to get tools from her, the New York Post reported Tuesday. New York State corrections officials also probed Mitchell last year after she was accused of having a relationship with the other escapee, David Sweat, law enforcement sources told ABC News.
The investigation did not find enough evidence to take any action against Mitchell, ABC reported.
Tobey Premo, Mitchell's ex-husband, told the New York Daily News that she'd cheated on him when they were together.
"I loved her, she was my wife, and then all of a sudden she cheated," Premo said. "She screwed up everything. We had a son. We had a nice house and everything."
A veteran state corrections officer told the Daily News that Sweat and Matt were so persuasive that they "could con the devil out of hell."
The search for the escaped murderers intensified Friday after tracking dogs picked up the inmates' scent, CNN reported.
Like Us On Facebook |

Follow Us On Twitter |

Contact The Author
BEFORE YOU GO