Can your zodiac sign predict your future as a leader of nations?
News website Vocativ and its data visualization partner Dadaviz analyzed the zodiac signs of leaders around the world and found some interesting results.
The most common sign among world leaders was Scorpio, followed closely by Leo and Sagittarius.
Check out Vocativ's website for the full list and to find out how prevalent your zodiac sign is among the rulers of the world.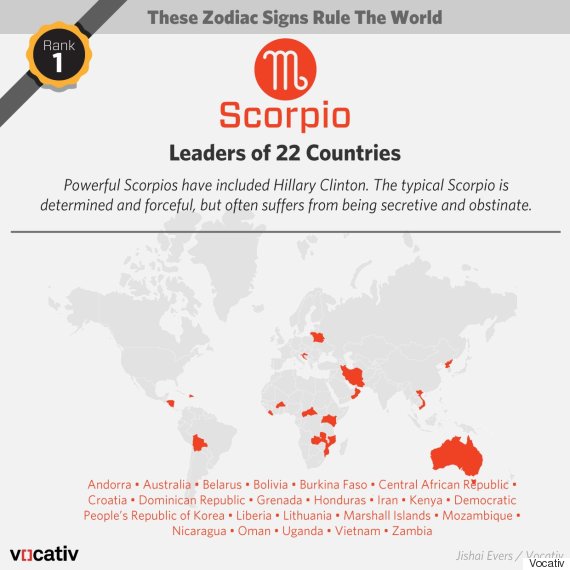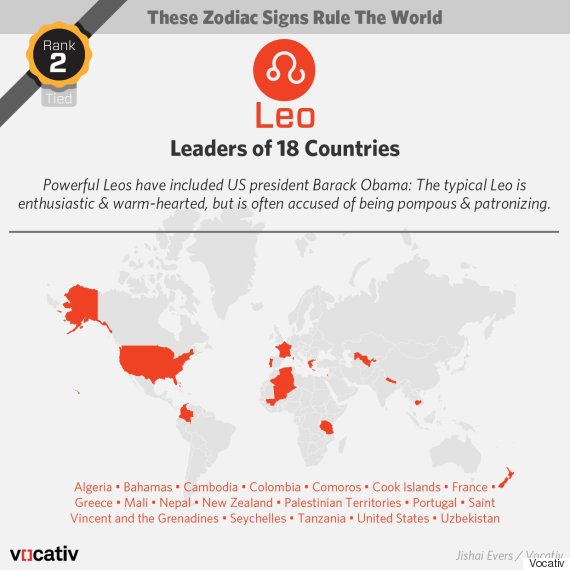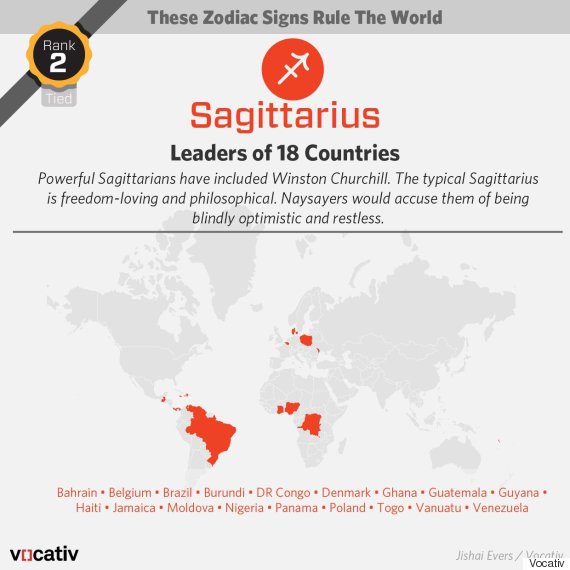 BEFORE YOU GO
PHOTO GALLERY
Best World Leader Costumes