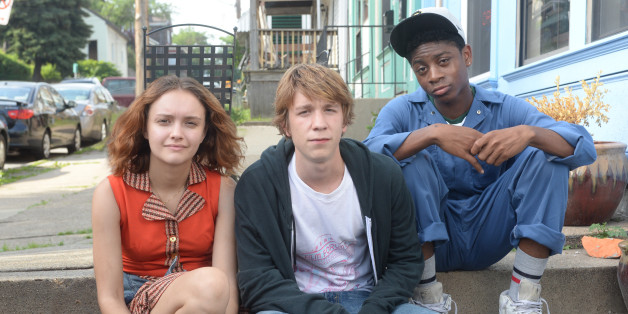 A teenage boy befriends a girl with cancer. His best friend watches as they grow closer. All three learn who they are as a result of their shared experiences.
Sound familiar? It's the basic plot of last year's weeper "The Fault in Our Stars," which started as a 2012 book by John Green. It's also the plot of this year's weeper "Me and Earl and the Dying Girl," which started as a 2012 book by Jesse Andrews. But despite their similarities on paper, the two films are worlds apart.
The latter opened in limited release this weekend after a tremendous premiere at the Sundance Film Festival in January, where it received a standing ovation, saw one of the festival's costliest bidding wars ever and went on to win the U.S. Dramatic Grand Jury Prize and the U.S. Dramatic Audience Award. (Those are the same accolades bestowed on 2014's "Whiplash," which became a Best Picture nominee.) It's an understatement to say that a YA film without huge stars at its center doesn't typically climb to the top of film-festival ranks, but there's a singular whimsy to "Me and Earl and the Dying Girl" -- as well as a certain heartbreak -- that sets it apart.
Alfonso Gomez-Rejon "fought" to direct the film, his second feature after the 2014 horror flick "The Town That Dreaded Sundown." Hardly a novice, Gomez-Rejon has helmed episodes of "American Horror Story" (he earned an Emmy nomination for "Coven") and "Glee." He's also served as second-unit director on such films as "Babel," "Julie & Julia," "Eat Pray Love" and "Argo." Despite his impressive credits and industry origins as an intern in Martin Scorsese's office, Gomez-Rejon was "getting further" from the personal stories he longed to tell in his career. That is, until he read Andrews' script for "Me and Earl and the Dying Girl."
"I was convinced I was the only person who would direct this movie," Gomez-Rejon told The Huffington Post at the film's New York junket. "I'm sure there were other directors that would have done a much better job, but I identify with Greg so deeply."
Greg, played by Thomas Mann ("Project X"), is the "me" in the film's title. A witty but socially hesitant high-schooler, he makes classic-film parodies with his best friend Earl (newcomer RJ Cyler). The movies, often stop-motion and always goofy, are humorously low-budget. Greg and Earl are turned on to a vast library of cinema though Greg's professor father (Nick Offerman), but Greg is given another task when his mother (Connie Britton) insists he spend time with a classmate, Rachel Kushner (Olivia Cooke, "Bates Motel"), who has been diagnosed with leukemia. The material was catnip to Gomez-Rejon, who read the script shortly after losing his father and understood the grief it navigated.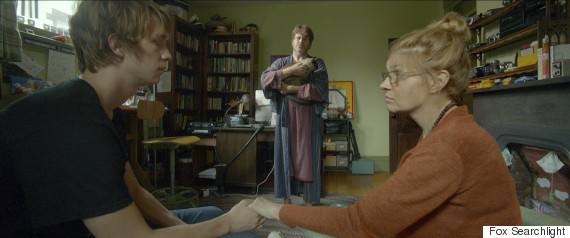 Andrews, who wrote the novel, could relate, too. "My grandfather was terminally ill and I was thinking about when somebody close to you might not be around much longer," he said. "The exchanges are never enough. You always feel like you could have said something different or done something different and that would have been better, but you'll never not recriminate yourself for it. I was watching my mom go through this, and others in my family, and just realizing, yeah, that's a hard thing to look in the face and if you can write something funny about it that's not cruel or meaningless or flippant, then that's something. That's the book I tried to write." The film rights were purchased before the book was published.
To give the college-reistant Greg a sense of drive, Andrews decided he'd be a filmmaker. That's a difficult hobby to do alone, so it requires him to have a partner in crime in Earl, who lives in a dingier neighborhood nearby. "It allows Greg to have this bond in a way that he wouldn't if he were a poet or a photographer or something like that," Andrews said. "There are a lot of things written about teenage loners, but they're usually kind of antisocial. But I thought, 'What about the friendly loner? What about the kid who doesn't let people in and is a hermit, but it's not because he's a curmudgeon or a misanthrope?' He likes people; he's just afraid of them. I remember feeling that way and I think so many teenagers have that in them."
Another core difference from "The Fault in Out Stars" -- and the thing that lifts "Me and Earl" above average teen flicks -- is the lack of romance. Greg and Rachel become pals, and that is, more or less, the extent of their relationship. The movie removes the standard beats of a teen-courtship plot, blending naturalism with quick-witted dialogue. "I liked that it really embraced the selfishness and stubbornness of teenagers," Mann said.
It helped that so many involved with the project saw themselves in the story and that each was game to pay homage to the films that inspired them. Before casting him in "Me and Earl," Gomez-Rejon sent Mann a pile of DVDs: "The 400 Blows," "Harold and Maude," "Last Tango in Paris," "Biutiful" and "The Age of Innocence." The first two became some of Earl and Greg's parodies ("The 400 Blows" is "The 400 Bros" and "Harold and Maude" is "Hairy, Old and Mod"). These handcrafted mini-films form their own distinct language, and their amateur stylings double as quirky reminders that these are teenagers still forming identities. They're also film-geek bait and an ideal device for Greg and Earl to give Rachel a gift. What else would they do but make her one of their signature movies?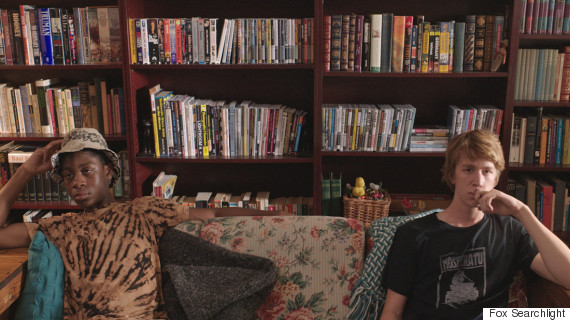 "I would have really been bummed if I hadn't gotten this movie, because of the honesty of the writing of Jesse Andrews," Cyler said. "It's like he spent two days in the middle of a teenage mind to learn this stuff. You know how in most teenage movies the girl meets the boy, they kiss, they have some type of fallout, then there's an awkward sex scene and then they're together forever? And they say the perfect things the whole way? That doesn't happen in real life. Come on, we're teenagers. Everything that comes out of our mouth is something that's off. You never say something that's perfect."
It's the imperfections of its characters' lives that give "Me and Earl" flair. The movie doesn't employ quirk for quirk's sake (Gomez-Rejon blanched when we said that some reviewers have described it as "twee"). Title cards like "Day 8 of the Doomed Friendship" frame Greg's patchy self-confidence, while Rachel's wine-guzzling mother (Molly Shannon) provides a humorous antidote to the overly stable parents often seen in teen films. And Gomez-Rejon was so determined to cast "real"-looking teenagers that the project almost shut down a few weeks before production because it couldn't find the right Earl.
The mostly glowing reviews seem to make the labor of love that was "Me and Earl and the Dying Girl" worth it. The movie opened in 15 theaters this weekend, but its hefty expansion throughout June and July could make it one of summer's sleeper hits.
"Really, it was about taking Greg's journey and expressing myself by making the film the way he does," Gomez-Rejon said. "It was scary, but it was very emotional."
BEFORE YOU GO
PHOTO GALLERY
Summer Movie Preview 2015