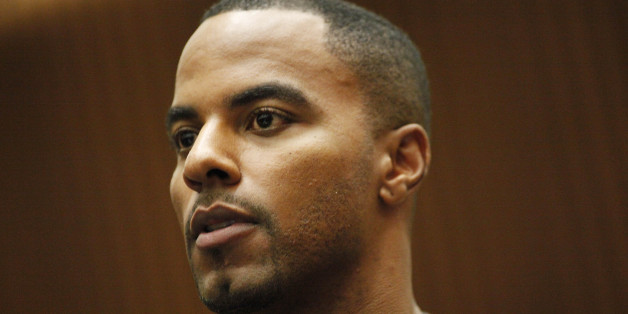 Former NFL safety Darren Sharper pleaded guilty to three separate rape charges on Monday, reports the New Orleans Times-Picayune.
In Louisiana State court, Sharper pleaded guilty to two counts of forcible rape for drugging and sexually assaulting two women and one count of simple rape. The charges stemmed from two separate incidents in New Orleans in August and September 2013.
Sharper had faced up to 25 years in prison for simple rape and 40 years for forcible rape, but was sentenced to 20 years by Louisiana Judge Karen Herman. His Monday sentences will run concurrent to sentences in other jurisdictions.
This latest guilty plea is expected to be the final step in Sharper's series of plea deals with prosecutors across four state courts and at the federal level. This "global resolution" comes after Sharper was charged with raping nine women in four different states from 2013 to 2014, as well as attempting to use drugs such as Xanax, Ambien, and Valium to subdue his victims.
He's currently set to receive a 20-year sentence in California for two counts of raping an intoxicated victim and four counts of furnishing controlled substances for the women involved. In March, he also pleaded guilty to drug and rape charges in Arizona, for which he's received a 9-year sentence.
As part of his interlocking state and federal plea bargain, Sharper will serve a total of 10 years in jail, reports the Times-Picayune. In his probation package, it's stated that Sharper must avoid all alcohol stores and bars for the rest of his life, cannot travel more than 50 miles from home without approval and could be subject to lie detector tests and penis arousal monitoring.
On Aug. 20, Sharper will be sentenced again after pleading guilty to federal drug charges stemming from the New Orleans case.
The 39-year-old Sharper has been in prison since February 2014 after being arrested in Los Angeles following initial rape allegations. He played 14 seasons in the NFL with the Green Bay Packers, Minnesota Vikings and New Orleans Saints.