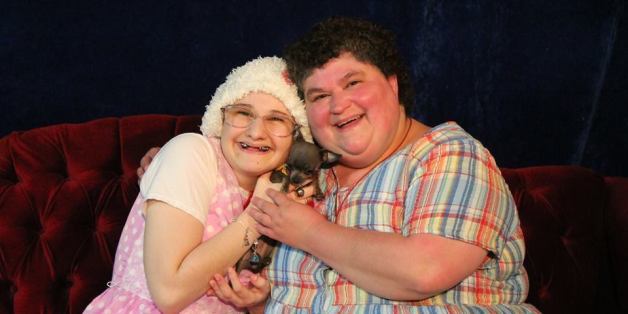 Authorities found a teen with disabilities in Wisconsin one day after a disturbing Facebook post led to the discovery of her murdered mother's body in their Missouri home hundreds of miles away.
The 19-year-old, Gypsy Blancharde, was found in Big Bend, Wisconsin, early on Monday with a man who has been labeled a "person of interest," according to KY3.
On Sunday, Claudinnea "Dee Dee" Blancharde, 48, was found slain in her home 575 miles away in Springfield, Missouri. She had been dead for up to 24 hours, TV station KOLR reported. Her death was called a "violent" homicide by the Greene County Sheriff's office, according to Fox 4 Kansas City.
Friends and neighbors had become concerned that something was wrong when they saw a post that read, "That Bitch is dead!" on a Facebook account shared by Dee Dee and Gypsy, according to The Springfield News-Leader.
Mother and daughter were last seen on Wednesday, according to CBS. Neighbors reportedly said that was unusual because Dee Dee Blancharde was a cheerful, gregarious person.
The teenager reportedly has muscular dystrophy and uses a wheelchair. She and the unnamed man were taken into custody for questioning on Monday, The Springfield News-Leader said.
Dee Dee and Gypsy Blancharde had been displaced from their Louisiana home by Hurricane Katrina and settled, evidently happily, in Springfield. They were interviewed in 2008 about moving into a Habitat for Humanity-built home designed with the daughter's physical limitations in mind.
"Happy endings are not just in fairy tales," Gypsy Blancharde told KY3 at the time. "They're real."
Like Us On Facebook |

Follow Us On Twitter |

Contact The Author