Indonesia's Mount Sinabung volcano spewed hot ash down its slopes this weekend, releasing columns of ash that reached as high as 1.2 miles into the air.
Located on the island of Sumatra, the 8,070 foot-high Mount Sinabung has been periodically erupting since 2010. Authorities raised the alert level earlier this month, warning they had recorded a "sharp rise" in volcanic activity. More than 2,700 residents have sought refuge in temporary shelters in recent weeks.
In a series of images taken this month, photographer Sutanta Aditya captured the vibrant lava flows, volcanic blasts and ashen landscape around Mount Sinabung.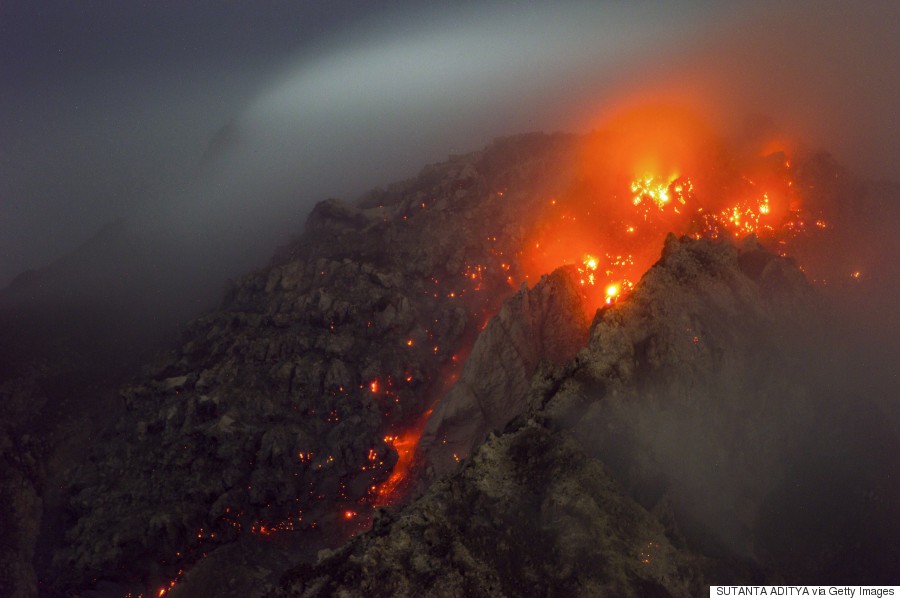 This picture taken June 12, 2015 shows a lava dome seen at the crater of Mount Sinabung volcano in Karo district, in North Sumatra province. (SUTANTA ADITYA/AFP/Getty Images)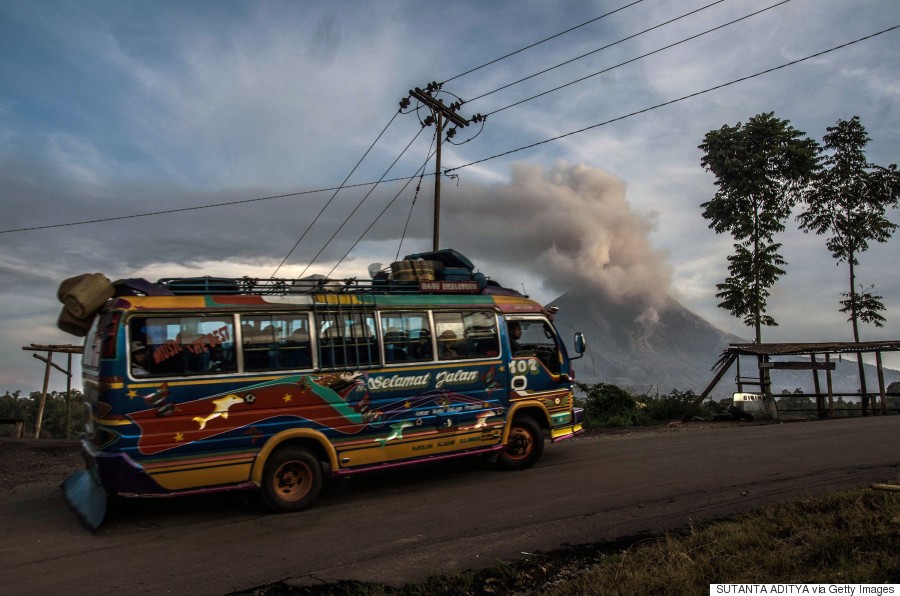 A public bus drives past Mount Sinabung volcano (background) as it spews volcanic ashes into the air in Karo district in North Sumatra province on June 10, 2015. (SUTANTA ADITYA/AFP/Getty Images)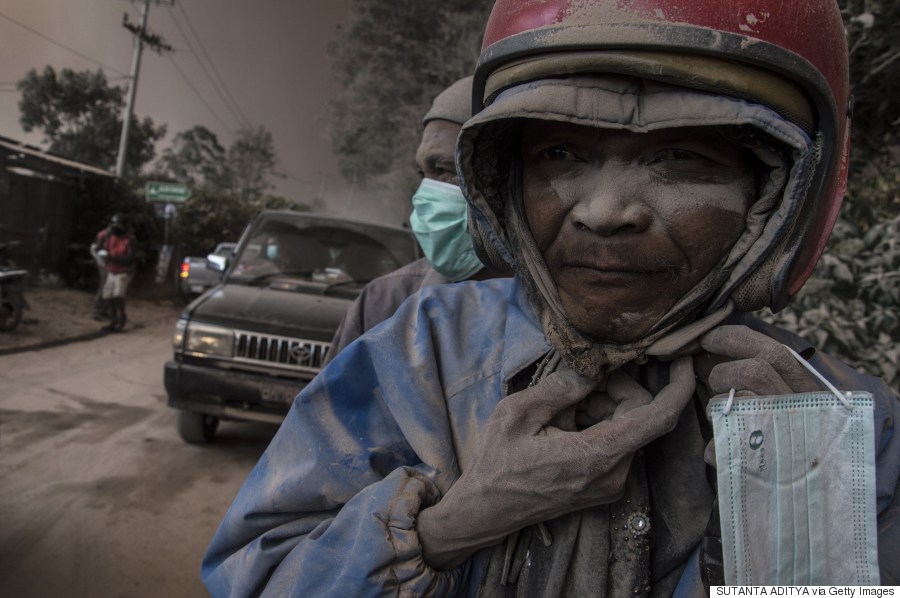 The faces of a motorcyclist and a pillion rider are seen covered by ash spewed by the Mount Sinabung volcano in Karo district, North Sumatra province, on June 13, 2015. (SUTANTA ADITYA/AFP/Getty Images)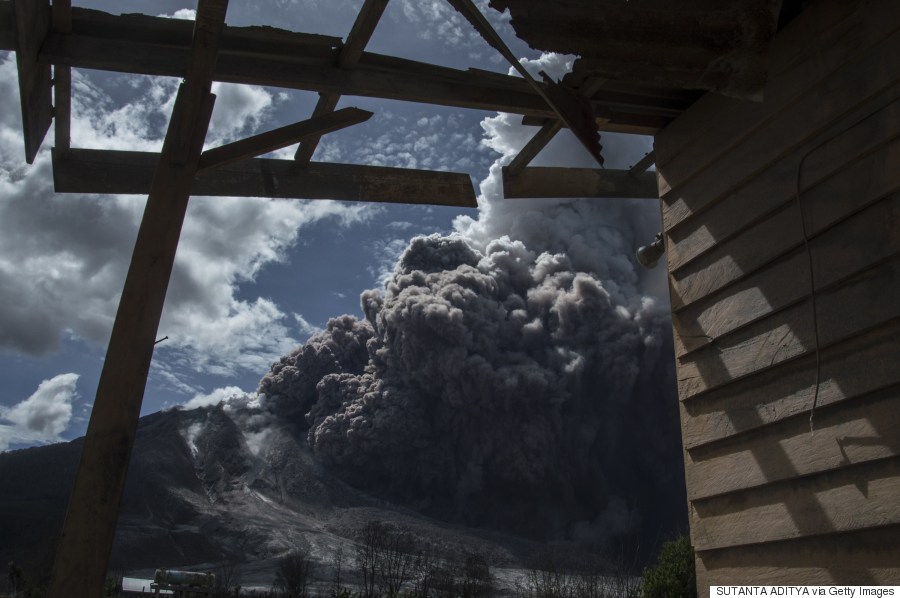 A cloud of ash rises above the Mount Sinabung volcano in Karo district, North Sumatra province, on June 13, 2015. (SUTANTA ADITYA/AFP/Getty Images)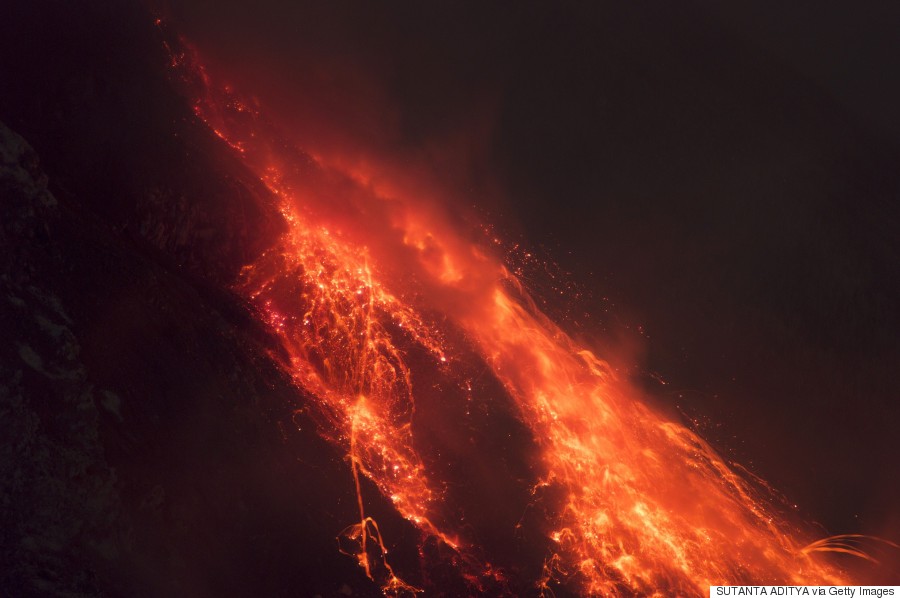 This picture taken in Karo on June 13, 2015 shows a close-up of hot lava running down Mount Sinabung. (SUTANTA ADITYA/AFP/Getty Images)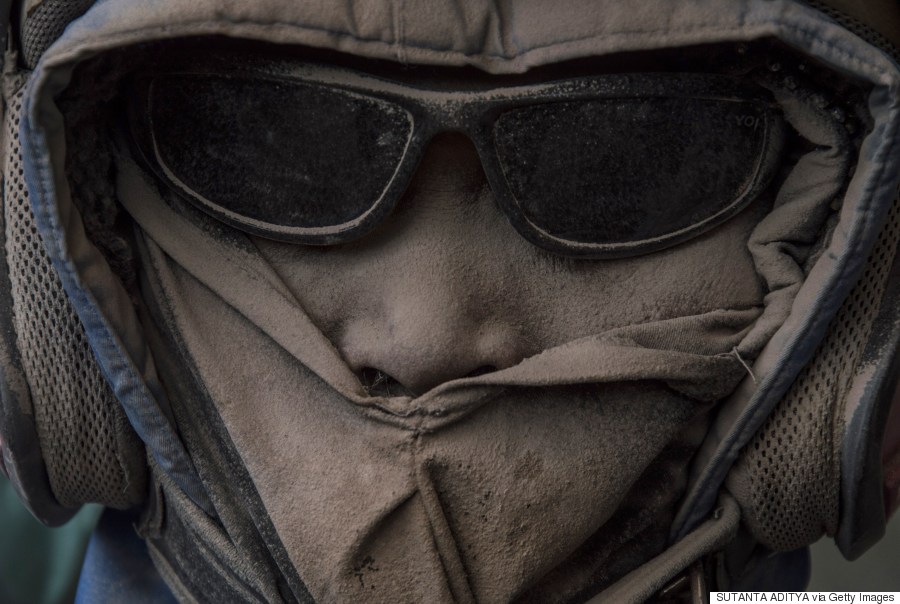 A motorcyclist's face is covered by ash spewed by the Mount Sinabung volcano in Karo district, North Sumatra province, on June 13, 2015. (SUTANTA ADITYA/AFP/Getty Images)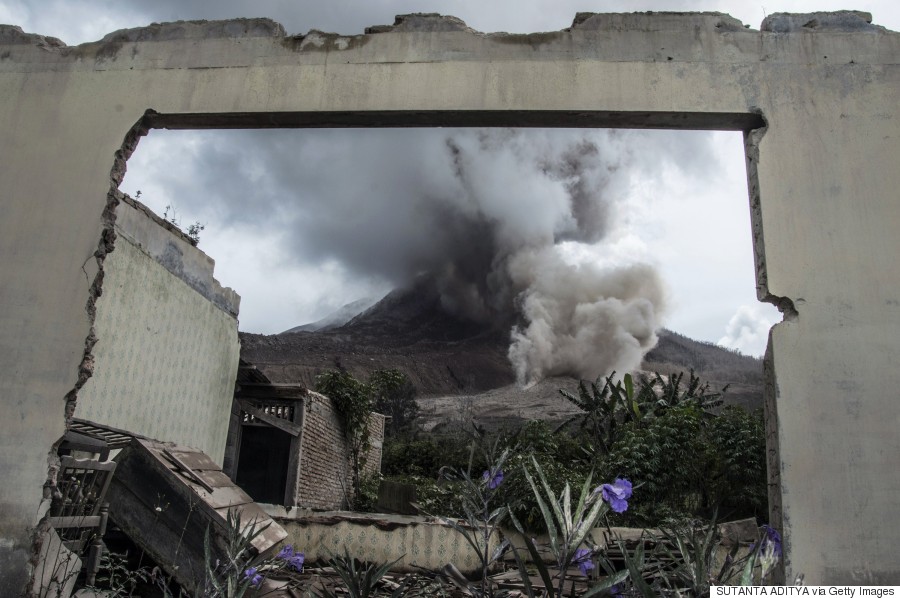 This picture taken in Karo on June 14, 2015 shows Mount Sinabung spewing volcanic ash. (SUTANTA ADITYA/AFP/Getty Images)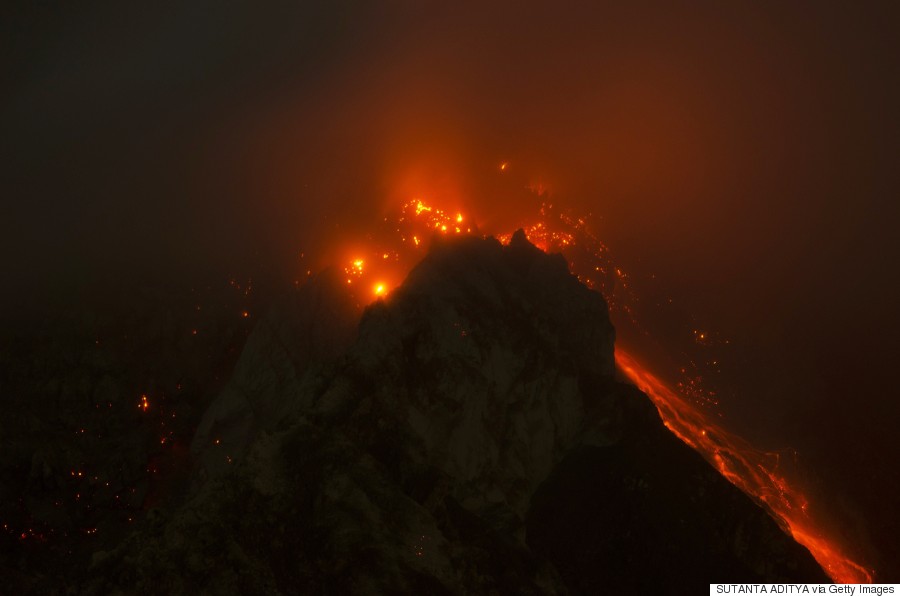 This long exposure photo shows Mount Sinabung on June 14, 2015. (SUTANTA ADITYA/AFP/Getty Images)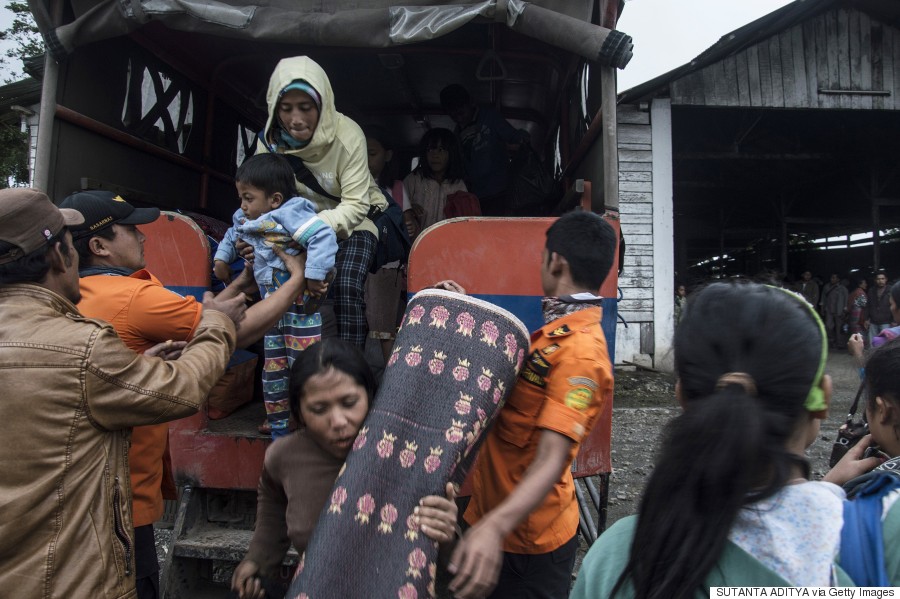 Officials help villagers who live close to Mount Sinabung as they arrive at a temporary shelter in Karo on June 15, 2015. (SUTANTA ADITYA/AFP/Getty Images)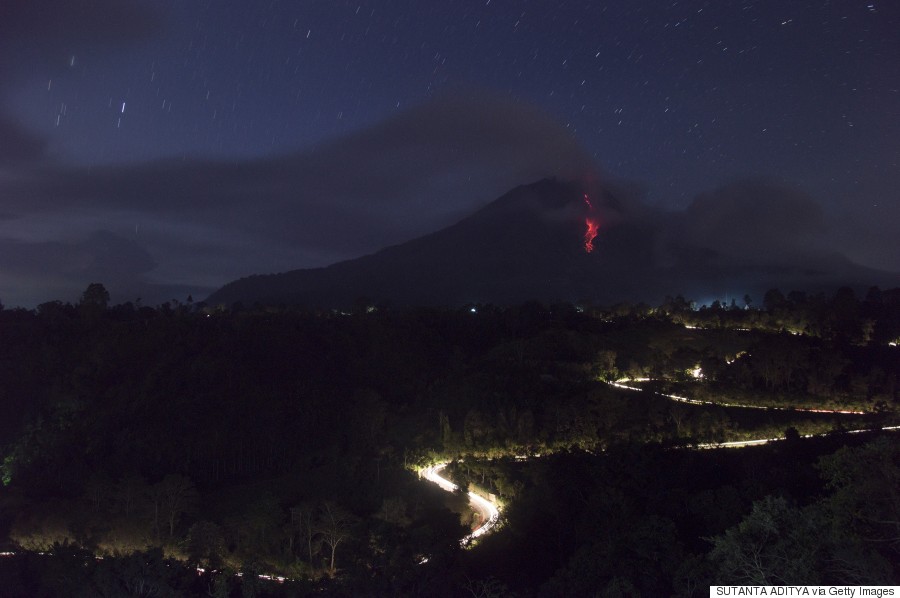 This picture taken on June 10, 2015 shows Mount Sinabung spilling hot lava in North Sumatra province. (SUTANTA ADITYA/AFP/Getty Images)
BEFORE YOU GO
PHOTO GALLERY
Indonesia's Mount Sinabung