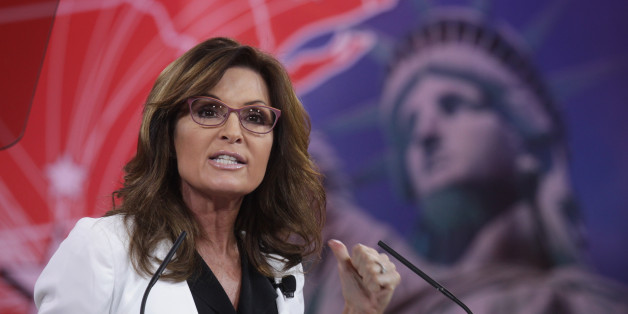 Former Alaska Gov. Sarah Palin (R) on Monday praised Jeb Bush for highlighting the challenges of children with special needs during the launch of his campaign for the 2016 Republican presidential nomination.
In a video released by Bush's campaign on Sunday, a woman named Berthy de la Rosa-Aponte, whose daughter is autistic, speaks about the former Florida governor's commitment to individuals with special needs.
"He really cares about us. He really cares about people with developmental disabilities and with all disabilities" Rosa-Aponte says in the video. "There are people today that are getting services because of what Jeb did."
Palin, who has a son with special needs, lauded Bush in a Facebook post.
"It was encouraging today to hear Governor Jeb Bush speak directly to an issue that touches so many lives in these challenging times, both culturally and fiscally – raising a child with special needs," Palin wrote. "I'm glad Jeb's life was touched by God's purpose-filled children, and hope he continues with a positive message of inclusion, empowerment and specifics as how we can best advocate for families who would never expect government to do it all, but would like to count on government being on their side."
Bush thanked Palin for the praise on Twitter.
.@SarahPalinUSA thanks Sarah. God has a purpose for everyone.

— Jeb Bush (@JebBush) June 16, 2015
Palin said the Affordable Care Act, which has caused the uninsured rate to plummet, has "disastrous implications" for people with special needs.

BEFORE YOU GO