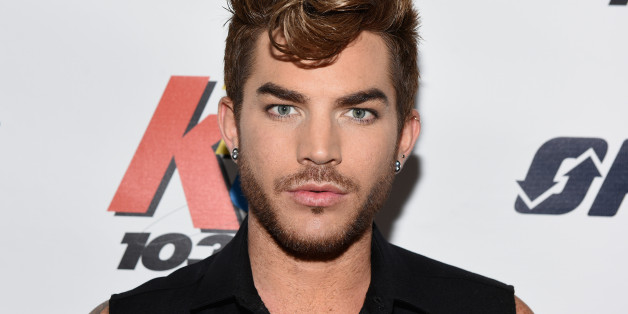 It sounds like Adam Lambert has found a kindred spirit in Sam Smith.
The 33-year-old Lambert, who became the first openly gay man to top the Billboard album charts in 2012, tells the publication that he's spoken about the media scrutiny over his private life with four-time Grammy winner Smith, who came out just before the release of his smash debut, "In the Lonely Hour," last year.
Lambert says he and Smith, 23, have "commiserated on how it is to be gay in the media." Still, in the years since he first spoke about his sexuality in a 2009 Rolling Stone interview, "a lot has changed. People are not as hung up on it."
He added, "I'd like to think that the media doesn't sensationalize it as much, but sometimes I'm proven wrong."
The "American Idol" veteran, who released his third album, "The Original High," this week, had previously gushed about Smith in a May 2015 interview with Attitude magazine.
"I'm so happy for him, and I'm so happy his sexuality wasn't a big thorn in his side," he said at the time. "I think with me and Sam, there's definitely an understanding there, like: 'Hey gurl, how you doing?' But you know, there's only a few of us actually, on a mainstream level. I think we're building a little clique, I hope, but I haven't met that many."
Lambert also told Billboard that he had nothing but praise for Caitlyn Jenner, noting, "The power Caitlyn has is that she can show and teach ­everybody what transitioning is from start to finish, and challenge people's perceptions. It's important to have that ripple effect into the mainstream so people can begin wrapping their heads around it and become more comfortable."
Check out the full Billboard interview with Adam Lambert here.
BEFORE YOU GO
PHOTO GALLERY
Celebrities Who Have Come Out As LGBT