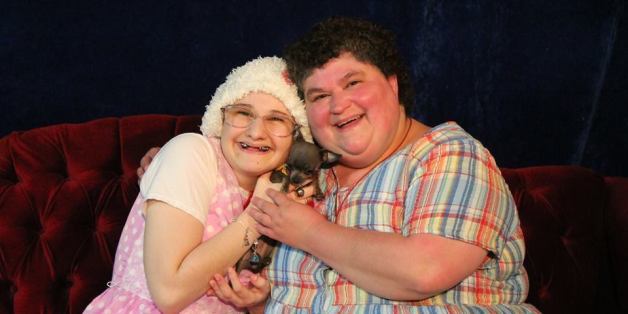 A woman fatally stabbed in the back in her Springfield, Missouri, home was killed by her daughter's "paramour" at the daughter's request, Greene County prosecutors said Tuesday.
Green County Sheriff's deputies had found the body of Clauddinnea "Dee Dee" Blancharde, 48, on Sunday after concerned friends and neighbors became worried about violent and explicit messages on her Facebook account. Her daughter, Gypsy, was not home when the deputies arrived.
Gypsy Blancharde, who uses a wheelchair, has muscular dystrophy and leukemia, according to The Springfield News Leader.
The digital trail soon led officers 575 miles away to the Big Bend, Wisconsin, home of the daughter's boyfriend. The violent Facebook posts, which said such things as, "I fucken SLASHED THAT FAT PIG AND RAPED HER SWEET INNOCENT DAUGHTER," were traced to a device registered to the boyfriend, Nicholas Godejohn, 26, according to a detective's probable cause statement released by prosecutors.
Gypsy Blancharde and Godejohn were taken into custody on Monday. The detective's statement alleged that by Tuesday, they had both admitted to killing and robbing her mother.
Godejohn allegedly told authorities that he traveled to Springfield and asked his girlfriend if she were sure she wanted him to kill her mother. Gypsy Blancharde said yes, he told authorities, so he sneaked into the mother's room at night when it appeared she was asleep and stabbed her several times with a knife that his girlfriend had given him.
Gypsy Blancharde hid in the bathroom while her mother screamed, the probable cause statement said.
Godejohn allegedly said that he "knew what he did was wrong" and that he wouldn't have done it if his girlfriend hadn't asked him to. He said he then mailed himself the murder weapon so he would not be discovered traveling with it, according to the detective's report. He also allegedly said that he and Gypsy Blancharde cleaned up some blood in the hallway before leaving with "several thousand dollars" taken from her mother's safe.
Gypsy Blancharde's exact age is unclear -- the probable cause statement lists three possible dates of birth, putting her age between 19, as was originally reported, and 23. She had moved with her mother from Louisiana to Missouri after Hurricane Katrina.
When Gypsy Blancharde spoke to the detective, she allegedly admitted to knowing at the time that her boyfriend was killing her mother and doing nothing to stop or report him. According to the detective, she said she wrote the Facebook message "That Bitch is dead" because she wanted law enforcement to find her mother's body quickly.
Greene County Prosecuting Attorney Dan Patterson charged Gypsy Blancharde and Godejohn, with murder in the first degree and armed criminal action on Tuesday. A judge set bond at $1 million for each.
Like Us On Facebook |

Follow Us On Twitter |

Contact The Author