Not so long ago wallpaper was considered a classic suburban feature, rarely associated with high art or ingenuity. But as the medium has staged a return in the past few years, stars like Lena Dunham are making certain wallpaper designers hip. Meanwhile, the designs themselves are actually worth the fuss, whimsical and sometimes historical, often blurring the line between interior design and art.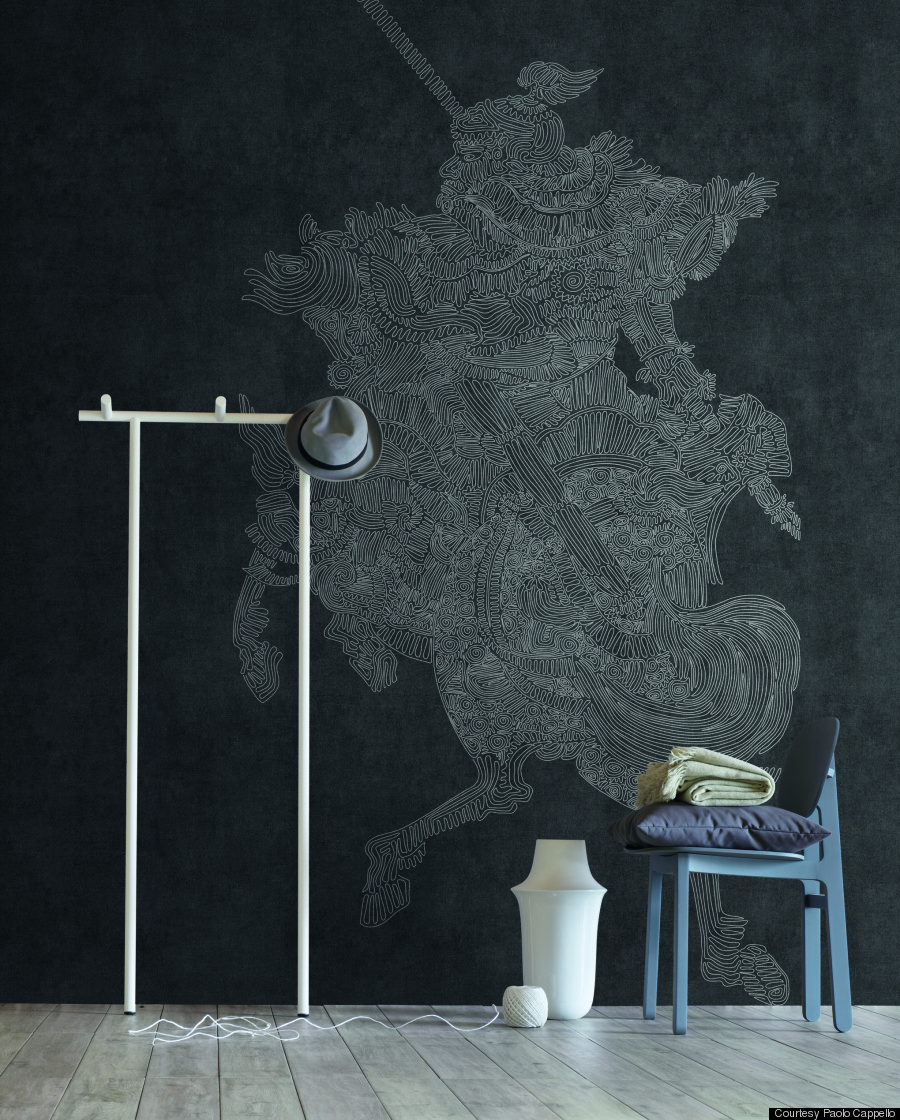 Paolo Cappello, a multiplatform Italian designer, recently positioned himself in this limbo space. Intending to pay homage to the spirit of 18th century Japanese craft, Cappello honed in on two elements key to the era: time and detail. His line, "Tangles," debuted this year, with a series of deceptively simple images. From certain angles, they look almost fossilized, etched into the wall as if by rock. Others recall the theatrical staging of a Javanese puppet show, with figures tilted as if in battle.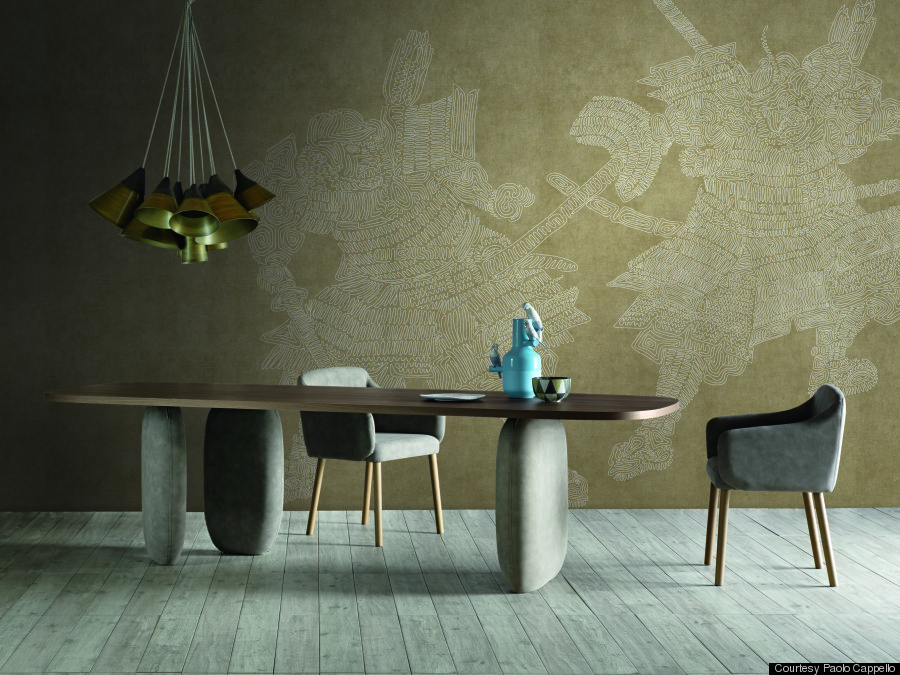 To highlight the twin aspects of "small details and long creation time" peculiar to Japanese art, Cappello writes on his blog, he created his intricate figures out of tightly coiled lines, each requiring more than a week to design. Seven sets of figures make up the collection: a horseman, archer, two fighters, koi carps, butterflies, birds, and peach flowers.
Not your mama's chili pepper kitchen wallpaper, eh? For more reasons to strip your walls, take a look at Cappello's site.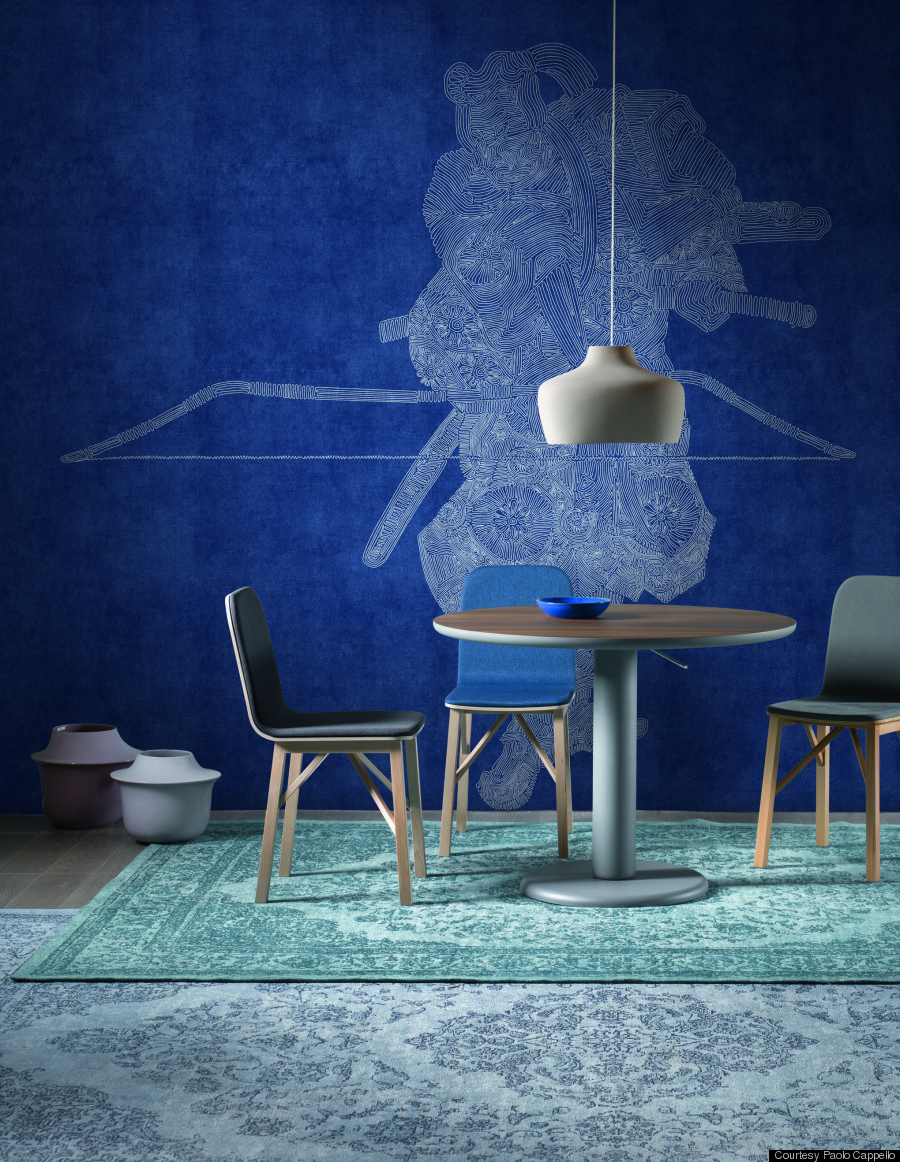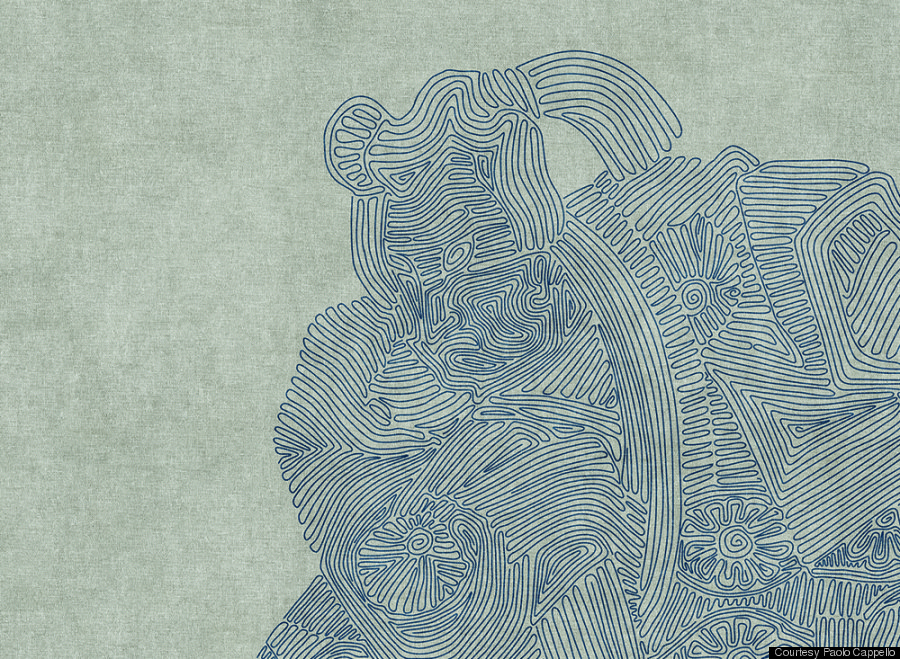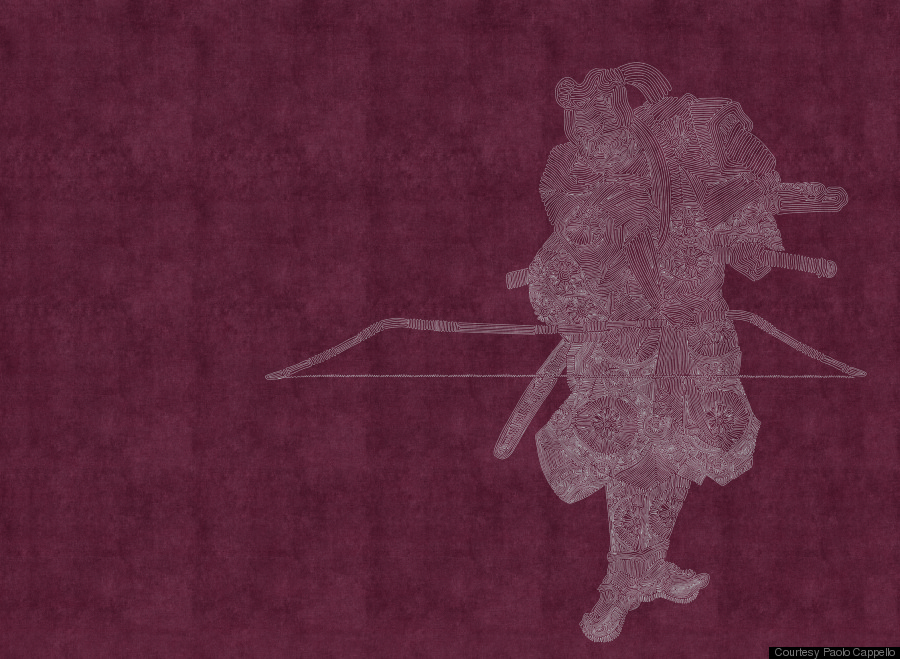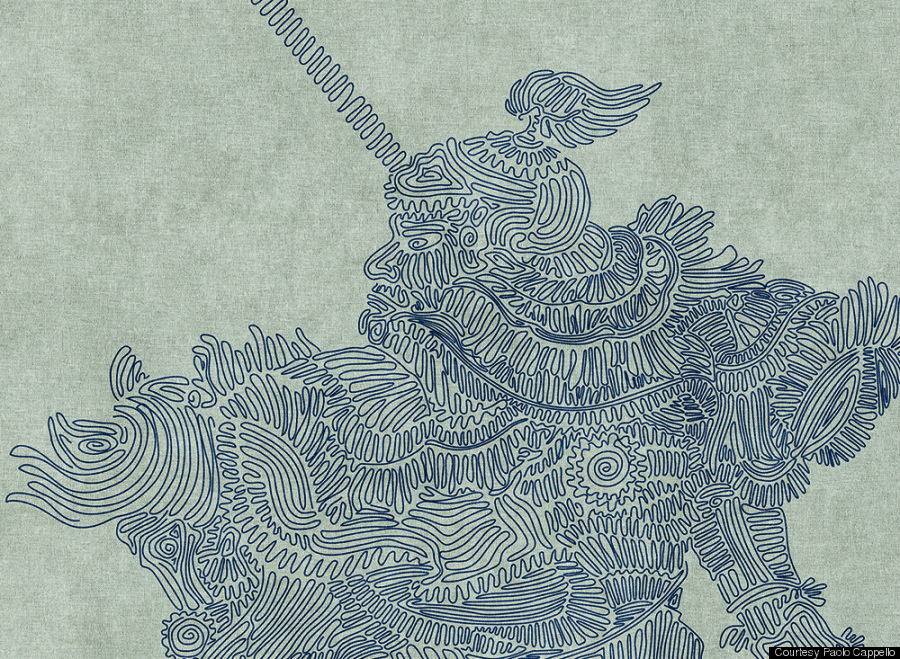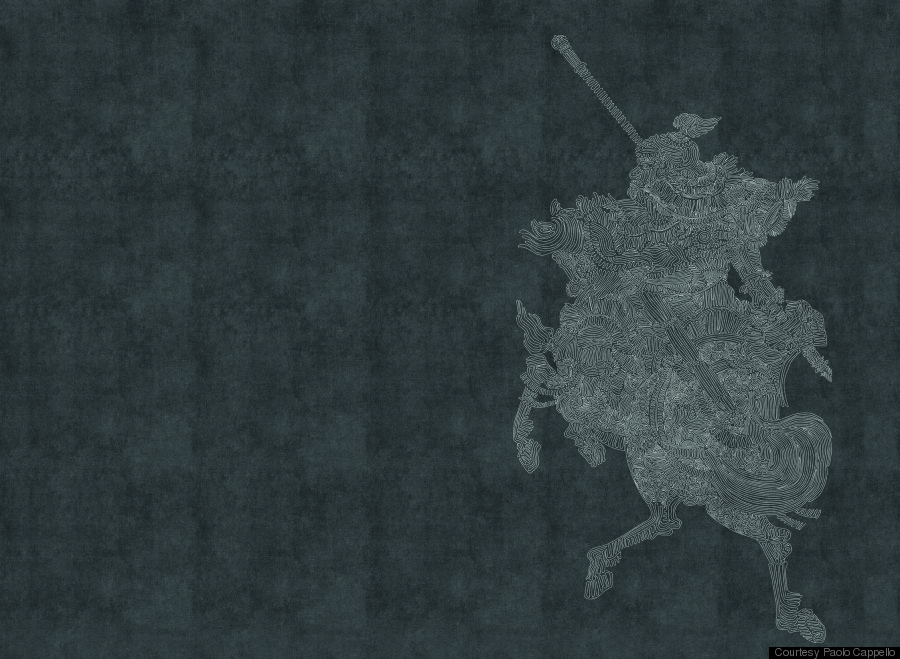 BEFORE YOU GO
PHOTO GALLERY
6 New Ways To Use Art (Without Hanging It On A Wall)