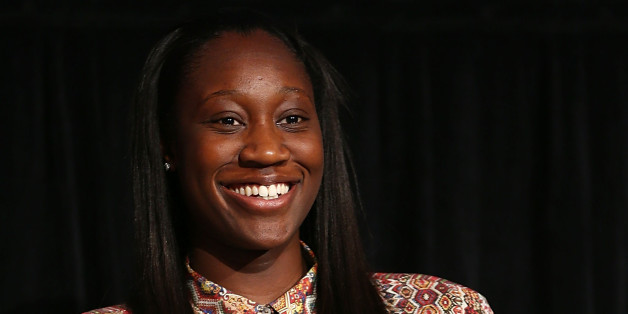 WNBA players don't earn a salary anywhere close to their NBA counterparts, but that's not stopping New York Liberty center Tina Charles from sharing her wealth.
Charles will donate half of her $100,000 WNBA salary to a charity she started to honor her aunt, who died from multiple organ failure in 2013, the Associated Press reported on Tuesday. This isn't the first time Charles has done this either.
Last season, she donated $50,000 to "Hopey's Heart," her foundation. Hopey's Heart also honors Wes Leonard, a high school basketball player who died of a sudden cardiac arrest in 2011 after hitting a game-winning shot. It provides health education, CPR training and automatic external defibrillators (AEDs) for schools and community recreation centers.
Over the past few years, Charles has bought 142 AEDs for communities in need. She plans to use this season's $50,000 contribution to buy more and fund her expansion into Europe, where she will donate 16 AEDs in July. Because of Charles and Hopey's Heart, all EuroLeague women arenas will be outfitted with life-saving AEDs. Charles played for Turkish club Fenerbahce this past winter.
"People ask me why I want to do this and provide every team and I tell them that I think the best joy of humility is to put the interest of others over yourself," Charles said in a FIBA press release at the time.
Earning a living in women's professional basketball isn't an overly lucrative career, so for Charles to make such an impact without million-dollar paychecks only magnifies her commitment to her cause, and more importantly, her big heart.
"Taking an interest in others is key in my life," she told AP on Tuesday. "It's my way of giving back. My passion of placing AEDs. Anything I can do to impact an institution with an AED is extremely important to me."