Mourners gathered at the Morris Brown African Methodist Episcopal Church in Charleston, South Carolina, on Thursday afternoon to pay tribute to the nine people killed Wednesday evening when a gunman opened fire at Emanuel AME Church.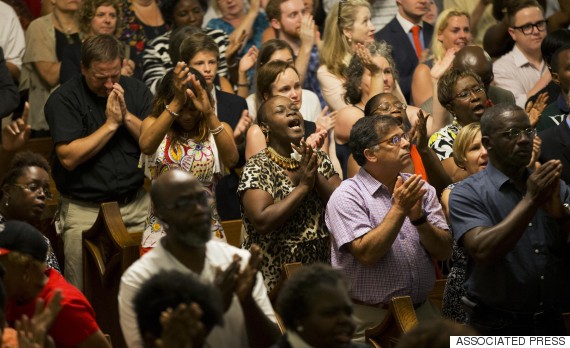 South Carolina Rep. Jim Clyburn spoke at the gathering, encouraging people to "Please break your silence. Please speak up," ABC News reported. The vigil turned to cheers, claps and songs from the crowd, including the hymns "My Hope Is Built," "Amazing Grace" and "We Shall Overcome" -- shown in the video above, posted to Twitter by the State newspaper reporter, Andy Shain.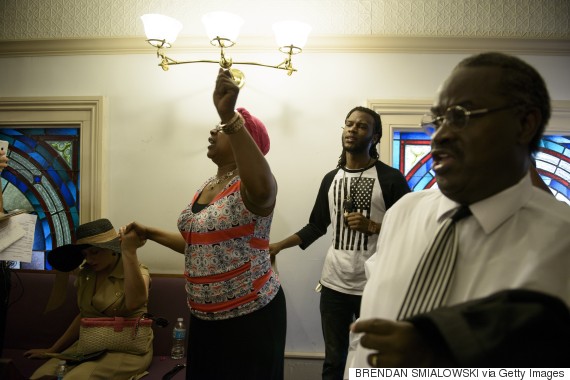 "We Shall Overcome," one of the iconic hymns of the African American civil rights movement, has a long and powerful history -- with roots that grow especially deep in South Carolina. Evolving from early 20th century hymns, it was first used as a protest song in 1945 by striking tobacco workers in Charleston, according to the Library of Congress. It was later sung at sit-ins and marches during the civil rights movement in the 1950s. The song has taken on global significance as a call for perseverance.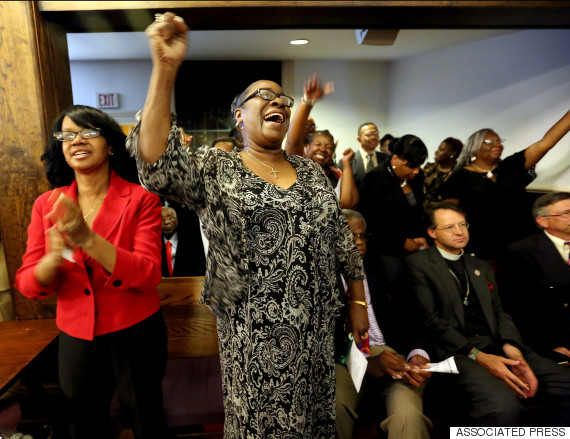 "It isn't when we fall that counts, it's how we get up," Charleston Mayor Joe Riley told the crowd at the vigil. "We will look back on [this tragedy] as a time when love and goodness came together to overcome evil."
BEFORE YOU GO
PHOTO GALLERY
Charleston Church Shooting