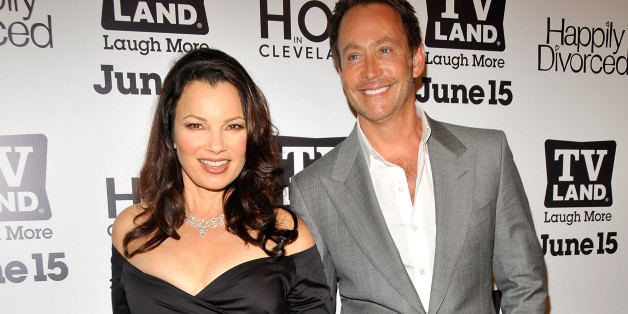 Sex was not lacking in Fran Drescher's marriage to her ex-husband, who eventually came out as gay.
The comedian was honored Tuesday in New York City at the Stonewall Community Foundation's Vision Awards, a gala that raises money for the LGBTQ community. While there, she talked about her relationship with Peter Jacobson, who she was married to for more than 20 years.
"I have a gay art dealer, a gay dermatologist -- not to mention my hairdresser. I have a gay ex-husband!" she joked, per the New York Post. "People always say to me [about him], 'How did you not know?' He loves decorating and fashion and clothes, but we actually did have sex a lot. I didn't know at the time, though, that in his mind he was f--king the bartender at Olive Garden."
Drescher and Jacobson began dating in high school and married in 1978. They divorced in 1999. Ten years later, Drescher revealed Jacobson is gay.
"We always used to think that we must be having better sex that our friends, you know, because he was a very sexual man," Drescher, with Jacobson by her side, told Oprah during an interview a few years ago.
The 57-year-old star married entrepreneur Shiva Ayyadurai in September.
BEFORE YOU GO
PHOTO GALLERY
Celebrities Who've Faced Gay Rumors