We're even more excited and curious to see what the all-female "Ghostbusters" reboot has in store, now that we've gotten our first look at Melissa McCarthy, Kate McKinnon and Kristen Wiig in costume on the first day of shooting on set in Boston, which is standing in for New York City.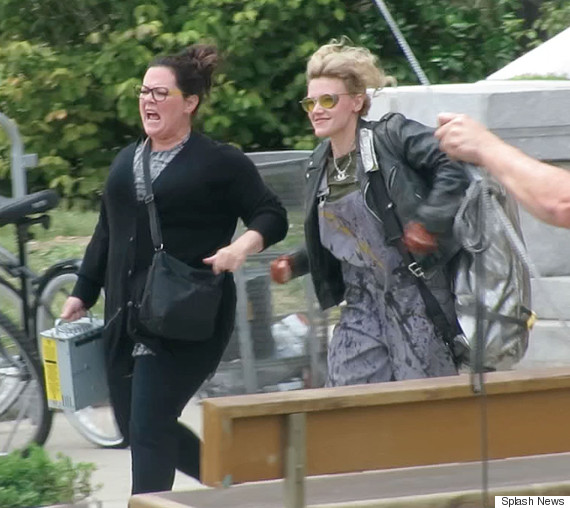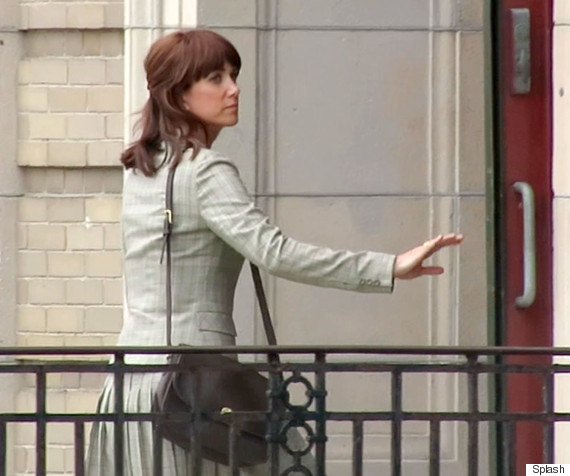 Our fourth Ghostbuster, Leslie Jones, is yet to be seen. But thanks to the Boston Herald, we finally have an inkling into the plot of the reboot, which was being kept under wraps:
Wiig and McCarthy play a pair of unheralded authors who write a book positing that ghosts are real. Flash forward a few years and Wiig lands a prestigious teaching position at Columbia U. (Like the original, the story takes place in New York City, even though it's being shot in Boston.) Which is pretty sweet, until her book resurfaces and she is laughed out of academia.

Wiig reunites with McCarthy and the other two proton pack-packing phantom wranglers, and she gets some sweet revenge when ghosts invade Manhattan and she and her team have to save the world.
According to the Herald, fans can also expect Slimer to make an appearance in the reboot, and director Paul Feig teased this photo on Twitter the day before shooting began:
And ... action! #slimetimestartstomorrow pic.twitter.com/FBKCAP5zMs

— Paul Feig (@paulfeig) June 17, 2015
While everything is still very hush-hush, we're sure to learn a lot more about the film and the characters in the coming weeks as more photos from the set emerge. We can't wait.
BEFORE YOU GO
PHOTO GALLERY
Ghostbusters Turns 30