There are standing desks, treadmill desks and "breathing" desks, and now there is a leaning desk.
It's called the LeanChair, and the inventor, software developer Wayne Yeager, is raising money for it on Kickstarter. The LeanChair had raised more than $29,000 as of Friday afternoon, smashing its goal of $25,000 with 23 days left to go.
This is what it looks like: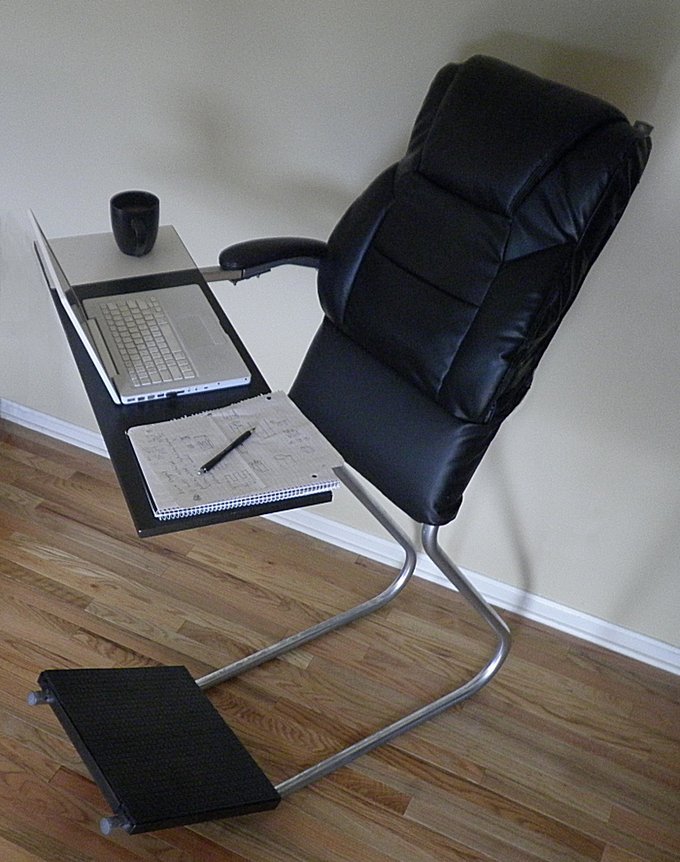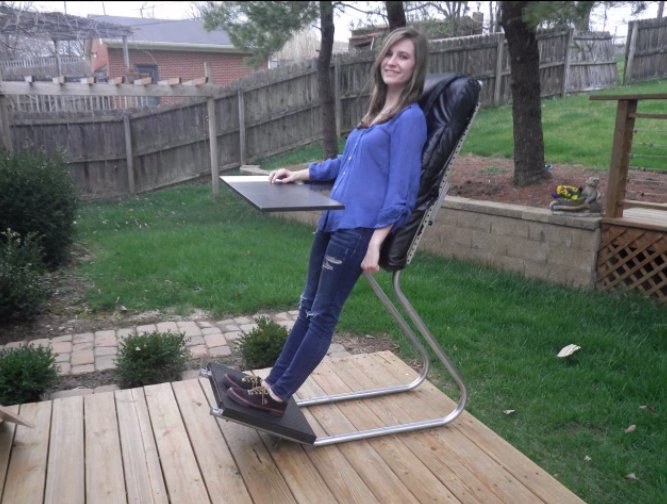 "While I'd seen all the articles about how bad sitting was for me, I just could not get any real, serious work done at a standing desk," Yeager says in his fundraising video. He figured out that if he leaned back on an angled platform, standing wasn't so difficult. He describes it as a middle ground between sitting and standing.
The LeanChair takes 25 percent of your "perceived body weight" off of your feet, Yeager claims, making your body feel a bit lighter and making standing easier.
Yeager is right about the problems that sitting too much can cause. Studies have shown that sitting down for long periods of time increases your risk of cancer, heart disease, obesity and more.
Of course, there haven't been any studies performed on the LeanChair, so it's unclear if it's actually the healthiest alternative to sitting. But it may be the solution some people are looking for.