It happens every month to us women. Right as abdomens begin to cramp and backs begin to ache, BAM! The overwhelming craving hits for something intensely chocolatey. Or salty. Or both. These cravings are out of our hands, with our cortisol levels rising, our serotonin levels dropping and our blood sugar being a general mess. And we've found a solution: the PMS Pie.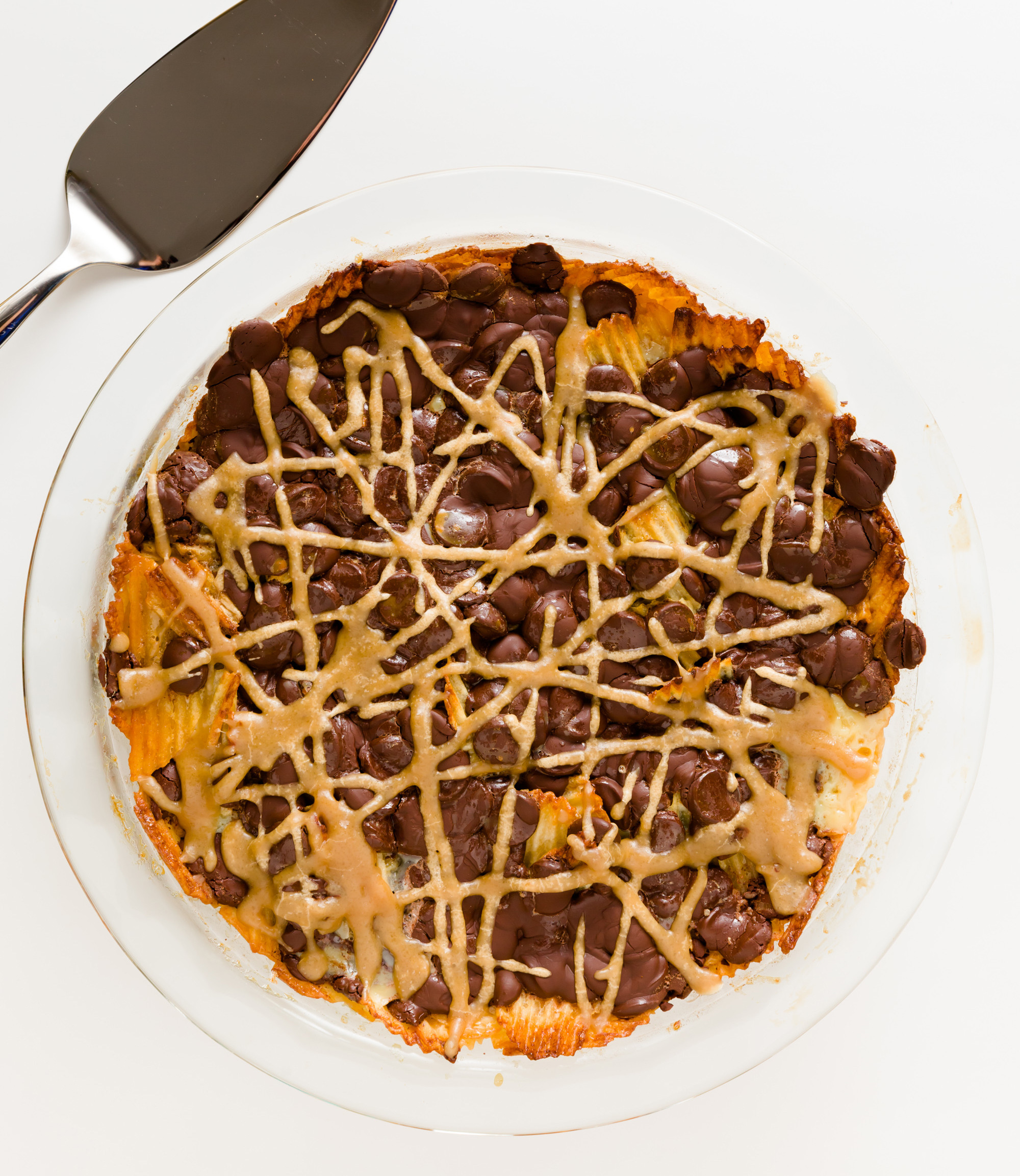 The Cupcake Project
While science says that eating a healthy diet is the best way to relieve the pains of PMS, we food lovers have this pie to get us through those really rough moments. Created by daring blogger Stefani Pollack of The Cupcake Project, it's the perfect combination of salty and sweet. It's basically just a pie made with layers of potato chips -- seriously, even the crust is made out of chips -- with chocolate and caramel on top for good measure. But it tastes like everything we've ever needed.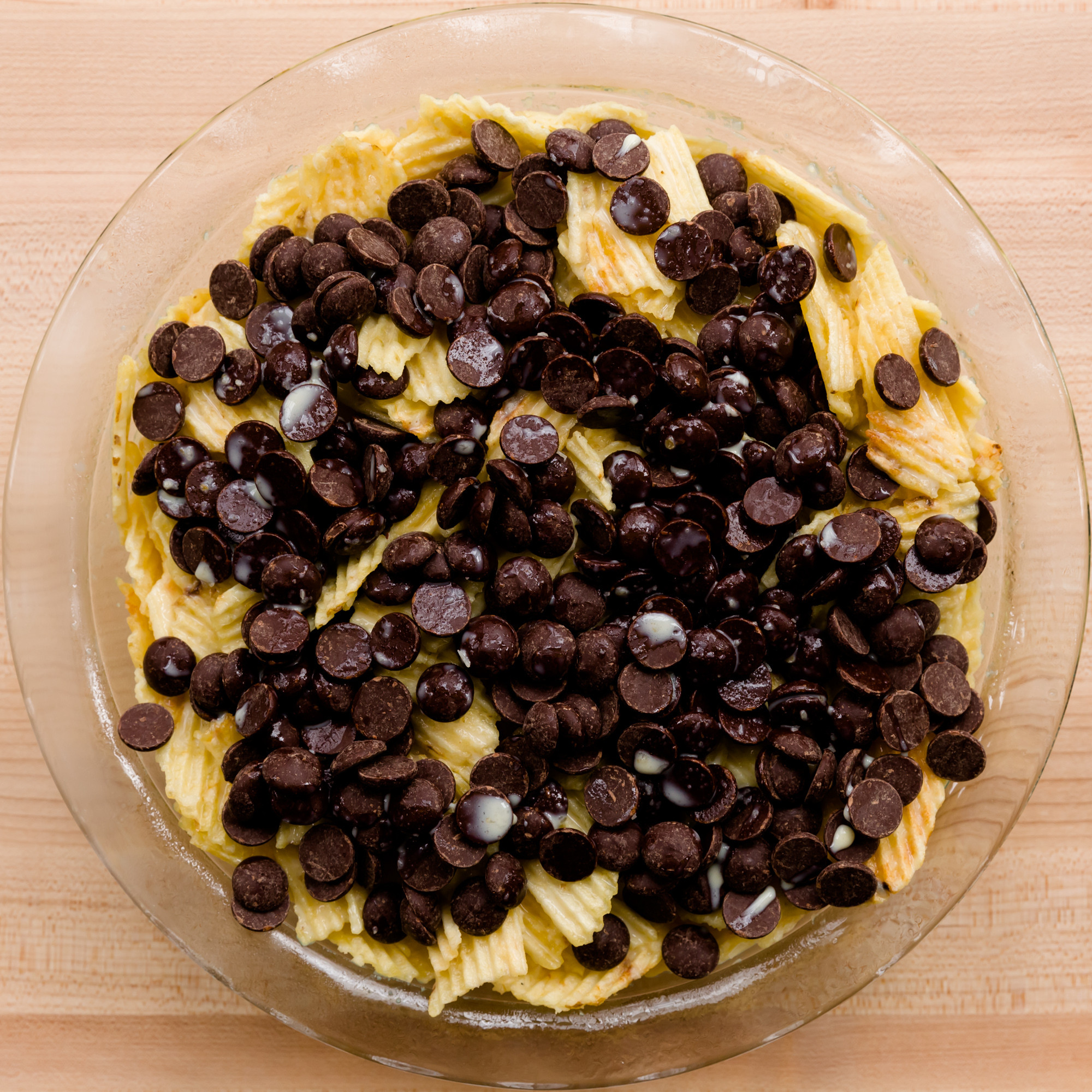 The Cupcake Project
Pollack came up with this beautiful creation by polling her readers about their monthly PMS cravings. But she knows that everyone's cravings are unique, so she even offers a few variations to the recipe. For example, if peanut butter is what you need during this time of the month, replace half the chocolate chips with peanut butter chips. If you need ice cream, top the pie with a scoop. You get the point.
Now, bookmark this recipe page. It'll be your everything come your next PMS craving.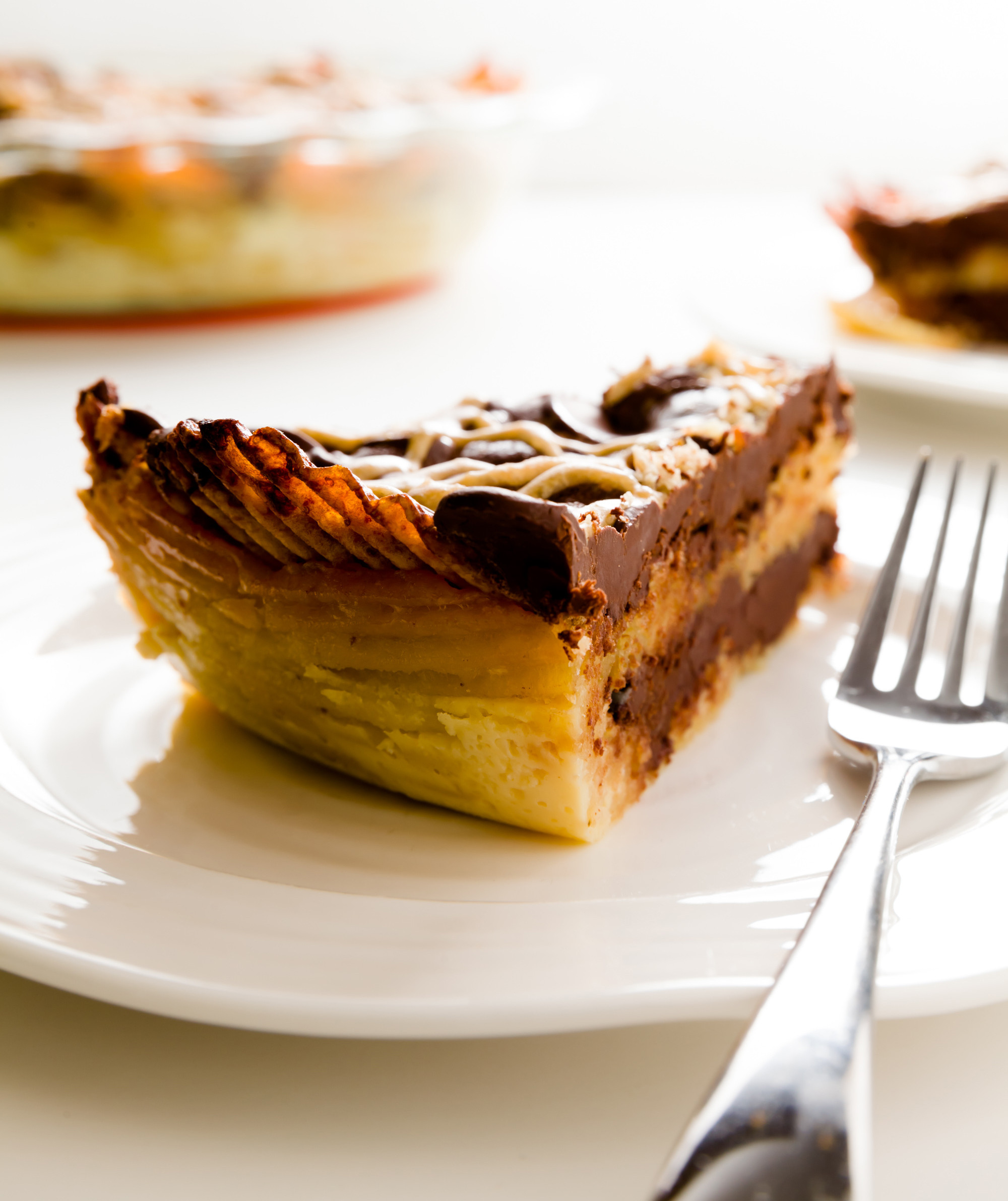 The Cupcake Project
Get the recipe for the PMS pie at Cupcakeproject.com.
Follow Us On Pinterest
|
Like Us On Facebook |

Follow Us On Twitter
BEFORE YOU GO
PHOTO GALLERY
The Best Chocolate Recipes