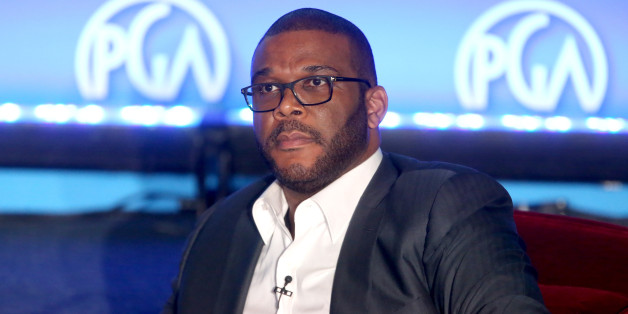 Tyler Perry took to his Facebook account on Thursday to share his thoughts on Wednesday night's attack on Emanuel AME Church in Charleston, South Carolina. Gunman Dylann Storm Roof has since confessed to the killings.
In the post, the Hollywood mogul described how the shooting resonated with him. "I grew up in the AME Church. My aunt and uncle are pastors and a bishop in the church," he wrote.
"I know these kinds of prayer meetings well and I've been in a lot of them! It could have been any of us! The AME church, so close to home for me, so personal. What do you do when you think prayer is not enough? You pray some more."
Perry's thoughts add to the growing list of notable reactions to the shooting.
Roof was arrested on Thursday after a florist in Kings Mountain, North Carolina, noticed his vehicle. He was taken into custody shortly afterwards in Shelby, North Carolina, more than 200 miles from Charleston.