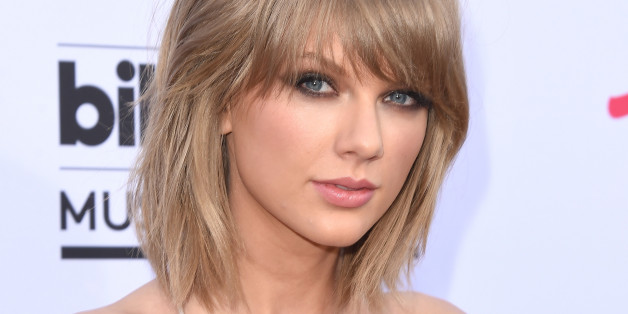 Taylor Swift isn't going to let sexism slide.
The star took to Twitter on Saturday morning to call out OK! Magazine for a misleading headline and choice of descriptors that, she argues, point to just why feminism is so important today.
@OK_Magazine this misleading headline and your choice of words in labeling me are why we need feminism in 2015. pic.twitter.com/x6sLT8IKx9

— Taylor Swift (@taylorswift13) June 20, 2015
According to Bustle, the tweet came after OK! Magazine shared a link to an article from its Twitter account with the words: "Singer @taylorswift13 has made a 'pregnancy announcement'!" In the piece -- which describes how the singer helped a couple announce their pregnancy -- Swift is referred to as both "Harry Styles' ex-girlfriend" and "Calvin Harris' rumoured girlfriend."
For a quick explanation of everything wrong with those descriptors, OK! need only check out other inspiring pop star Ariana Grande's recent post decrying media's tendency to describe women solely in terms of their romantic entanglements.
"i am tired of living in a world where women are mostly referred to as a man's past, present or future PROPERTY/POSSESSION," she wrote. "I can't wait to live in a world where people are not valued by who they're dating/married to/attached to, having sex with (or not)/seen with, but by their value as an individual."
Props to Swift and Grande for sharing their feminist wisdom with the world.
BEFORE YOU GO
PHOTO GALLERY
Taylor Swift Turns 25