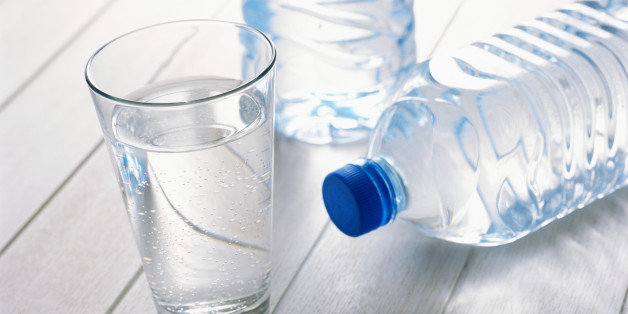 A water bottling company that is responsible for 14 different brands issued a voluntary recall on Monday after discovering that one of their spring water sources tested positive for E. coli bacteria.
"E. coli are bacteria whose presence indicates that the water may be contaminated with human or animal wastes," a representative of Niagara Bottling LLC said in a statement. "Microbes in these wastes can cause diarrhea, cramps, nausea, headaches, or other symptoms. They may pose a special health risk for infants, young children, some of the elderly and people with severely compromised immune systems."
The recall affected all spring water products from Niagra's Hamburg and Allentown, Pennsylvania, facilities. There haven't been any reported injuries or illnesses related to the recall, but the company has terminated its relationship with the independent source Far Away Spring in Auburn, Pennsylvania and continues its operations at the Hamburg and Allentown plants with spring water from other sources.
The recall includes all spring water products purchased between June 10 at 3 a.m. and June 18 at 8 p.m. from the two Pennsylvania operations, and the brands affected are: Acadia, Acme, Big Y, Best Yet, 7-Eleven, Niagara, Nature's Place, Pricerite, Superchill, Morning Fresh, Shaws, ShopRite, Western Beef Blue and Wegmans. Stores recalling the water bottles alongside Niagara Bottling include Wegmans, ShopRite, 7-Eleven and Acme.
The affected products have codes beginning with the letter F (for Hamburg) or A (for Allentown). The first digit after that letter refers to its number in the production line. The following numbers and letters reveal the day, month, year and time the product was completed. View a list of the recalled lots with case codes and best-by dates here.
Niagara Bottling has completed product testing and did not find any contaminants or related issues, but still recommend boiling their water for one minute and cooling it to kill potential bacteria and other organisms in the water before drinking it, or avoiding it altogether if possible. They are offering consumers a full refund for their affected products upon return.
The company requests that you contact them with further questions about the recall at (877) 487-7873.
Correction: Due to an editing error, a previous version of this article stated that the company vowed to move their operations permanently when, in fact, the company has terminated its relationship with the independent source Far Away Spring in Auburn, Pennsylvania. It continues its operations at its plants in Hamburg and Allentown with spring water from other sources.
BEFORE YOU GO
PHOTO GALLERY
How to avoid getting E. coli