What a pleasure it was to have Dr. Sanjay Gupta stop by Mondays with Marlo. We discussed a very controversial topic in the media today: medical marijuana. What are its uses? Does it help seizures? Can people die from the use of marijuana? Dr. Gupta answered all of our viewers questions and even gave us his side on the debate about medical marijuana. Watch the full interview above for all of his facts on the topic of medical marijuana and don't forget to submit your questions on Twitter and Facebook for our future guests.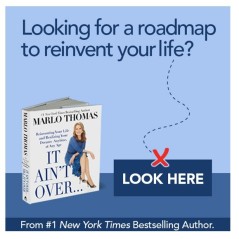 Add Marlo On Facebook:
Follow Marlo on Twitter:
Sign up to receive my email newsletter each week - It will keep you up-to-date on upcoming articles, Mondays with Marlo guests, videos, and more!