Weeks before the London Underground was set to debut its new "Night Tube" hours that would run for 24 hours a day on certain lines, the LU has issued a press release saying it will "defer the launch." Citing talks with trade unions for better pay and conditions, LU Managing Director Nick Brown told people to look to "autumn" for the next launch date.
According to Transport For London, the five lines that would've been running round-the-clock routes were the Central, Jubilee, Northern, Piccadilly and Victoria. The new Night Tube hours would've run on Friday and Saturday nights, meaning travelers would be able to get home in the wee hours of Saturday and Sunday mornings, hopefully saving an average of 20-60 minutes on commutes by bus or taxi.
Transport For London cites a 70 percent increase in passenger demand for the Night Tube as the major reason behind expanded Underground service hours.
Below is a map of the lines that will be running during the new hours, possibly in the fall: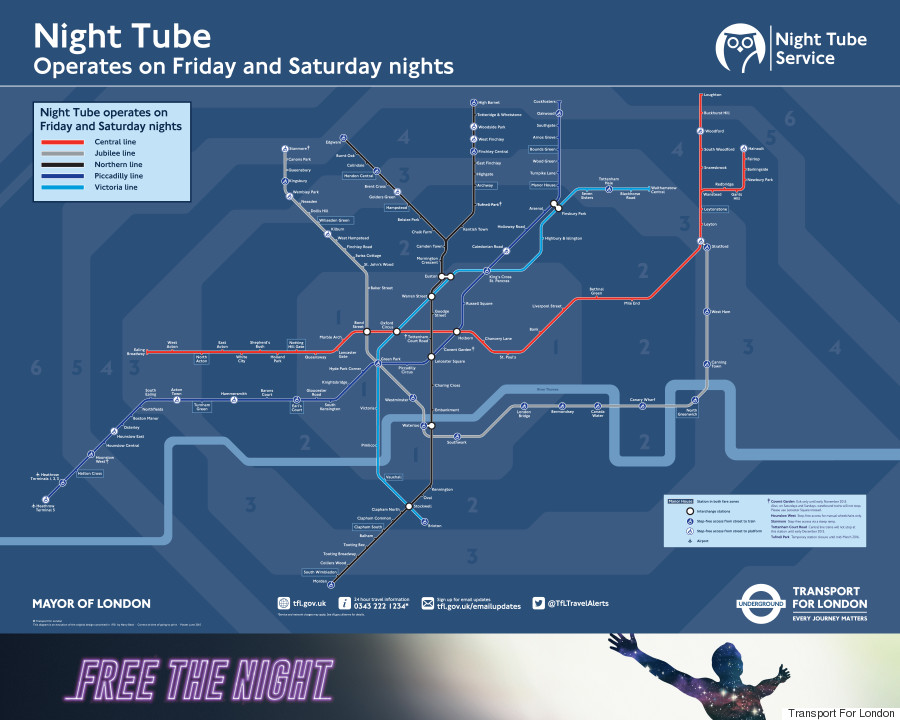 Image courtesy of Transport For London
Follow Us On Pinterest
|
Like Us On Facebook |

Follow Us On Twitter
BEFORE YOU GO
PHOTO GALLERY
London From Above