Medical marijuana has been a huge debate across the United States, so it was the perfect time to have Dr. Sanjay Gupta visit Mondays with Marlo to discuss the health benefits and risks of medical marijuana. During our discussion, a viewer asked about the benefits of marijuana over prescription pills. Dr. Gupta gave us his take on prescription pills, quoting that nearly 80% of painkiller use takes place solely here in the U.S., and discussing how marijuana may be a benefit in some circumstances over prescription drugs. Watch the video above for all of Dr. Gupta's expertise in the field of medical marijuana and don't forget to submit your questions on Twitter and Facebook for our future guests.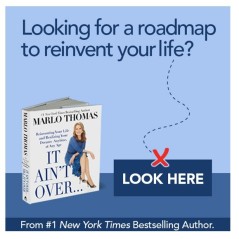 Add Marlo On Facebook:
Follow Marlo on Twitter:
Sign up to receive my email newsletter each week - It will keep you up-to-date on upcoming articles, Mondays with Marlo guests, videos, and more!